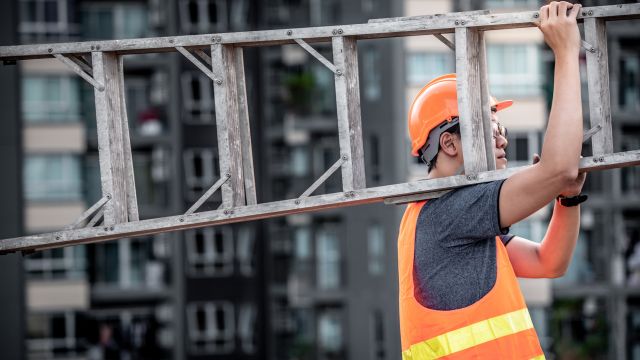 May 2, 2023 8:01 AM CDT
OSHA Fall Emphasis Program: What You Need To Know
Program Announced May 1, Will Focus On Reducing Leading Cause Of Workplace Fatalities
By Dan Kamys
On May 1, the Department of Labor announced OSHA's new National Emphasis Program addressing falls. Falls are not only the top violation cited within construction, but also the leading cause of fatal workplace injuries.
The program is designed to reduce injuries and fatalities from falls, and will not be height or industry specific. In 2021, the Bureau of Labor Statistics recorded 5,190 fatal workplace injuries with roughly 13% of those deaths caused by falls.
The program provides instructions for OSHA officers to open inspections designed to locate and inspect fall hazards when someone is observed working at heights. In addition to the inspection component, there will also be an outreach campaign designed to teach employers ways to keep their teams safe. Should an OSHA officer determine that there is not a need for inspection after observation, they will provide information on fall protection and leave the site.
CLICK HERE TO READ THE DEPARTMENT OF LABOR'S NEWS RELEASE
CLICK HERE TO READ A PDF OF THE NATIONAL EMPHASIS PROGRAM
CLICK HERE TO SEE OSHA'S PAGE ON FALL PROTECTION
---
About the Author
Dan Kamys is the Editorial Director of MASONRY Publications.
Related Articles