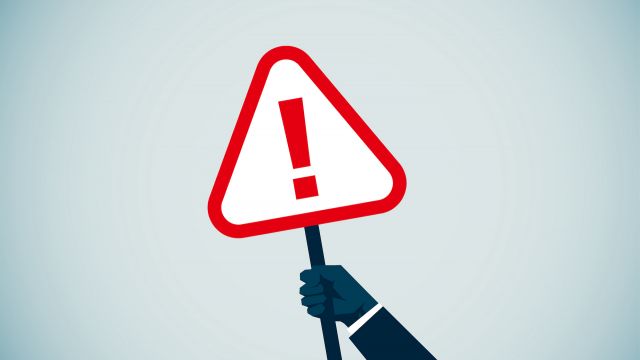 April 15, 2022 8:07 AM CDT
Alert: OSHA's National Emphasis Program On Indoor + Outdoor Heat
Program Went Into Effect Last Week, Will Remain Active For Three Years
OSHA has released a new National Emphasis Program (NEP) on outdoor and indoor heat. The program went into effect on April 8 of this year and will remain in effect for three years. The MCAA is concerned about this NEP, as they will establish heat priority days when the heat index is expected to be 80 degrees or higher. We are concerned as it seems the NEP is very vague on substance. In addition, the heat index being as low as it is will likely cause this emphasis program to be in place throughout the summer months in most states and in some warmer climate states nearly the entire year. The MCAA has been tracking one of OSHA's major goals to develop a new heat rule for the past few years.
"The MCAA is for the responsible implementation of heat illness awareness and mitigation efforts to keep employees safe from extreme heat. We are very concerned with the process involved in establishing the parameters of a program that would enforce such efforts with little to no input from affected industries. Input from stakeholders who have been protecting their employees by dealing with these issues for many years is critical to the development of any effective rule or NEP. That is missing here," said Jeff Buczkiewicz, MCAA President and CEO. During a news conference on the NEP topic, construction in Texas was specifically called out as a concern. 
For details on the NEP please click the links below:

NEP PDF: https://www.osha.gov/sites/default/files/enforcement/directives/CPL_03-00-024.pdf

NEP Fact Sheet: https://www.osha.gov/sites/default/files/heat-nep-factsheet-en.pdf

Heat Illness Prevention Campaign: https://www.osha.gov/heat
---
About the Author
Jeff Buczkiewicz is the President and CEO of the Mason Contractors Association of America. Jeff has worked in the masonry industry for several years as the Executive Vice President of the Building Stone Institute and the Director of Marketing and Membership for the Mason Contractors Association of America. Jeff has also served as Secretary on the Board of the Natural Stone Council and is a former Board Member of the StonExpo Federation.
Related Articles