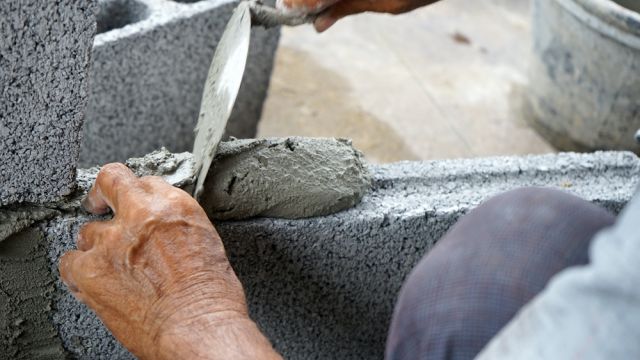 September 29, 2020 8:00 AM CDT
Many Resources Available for MCAA Members
As a member of the Mason Contractors Association of America, you have access to many resources that are designed to support personal and professional development within the mason community. Those resources range from educational resources such as webinars and certification courses to safety resources which include employee onboarding videos about crystalline silica in both English and Spanish, as well as COVID-19 resources. Believe it or not, there is even a Fun & Games section with printable masonry-related crossword puzzles and word search puzzles. The many resources offered on our site are there because we want to support the development and wellbeing of the whole person, not just the members of MCAA.
Technical Resources
The Technical section on our site is likely the one you will navigate to most often. The first thing you will notice when you go to that page is the three search bar sections at the top. There, you will be able to search by contractor, product, or training program location.
Find a Contractor
Choose the state in the dropdown list to find a contractor in your area. An alphabetical list of mason contractors will appear with the city in which they are located. A volume classification code is also listed to show the company's annual sales.
Find a Product
Search for a specific product in the list provided in the Find a Product dropdown section. There you can choose from over 220 products. You will find companies that supply anything from 3D modeling to window surrounds or estimating software to stone tools.
Find a Training Program
In this dropdown, you will find the Training Programs listed by state. Programs that are offered are made available through technical schools, state colleges, local masonry organizations, and unions with resources, just to name a few.
Masonry Articles
Find numerous articles written by licensed engineers with the knowledge and experience you can learn from and trust. Some categories you will find in the Technical Section include:
Wall Systems

Masonry Tech Notes

Technical Talks

Masonry Technical Resources

Masonry Research

Spec Sheets

Technical Questions
Within each of those categories is a plethora of additional information available to you with just a click. For instance . . .
Wall Systems
The Wall Systems sections offer technical information on how to design and build 11 of the most popular masonry wall systems you are likely to encounter:
Cavity Walls

Brick Veneer / Reinforced Concrete Block

Concrete Block Veneer / Reinforced Concrete Block

Stone Slab Veneer / Reinforced Concrete Block

Brick Veneer / Steel Stud

Brick Veneer / Wood Stud

Concrete Block Veneer / Steel Stud

Brick Veneer / Reinforced Cast in Place Concrete

Concrete Block Veneer / Reinforced Cast in Place Concrete


Single Wythe And Barrier Walls

Reinforced Brick

Reinforced Concrete Block

Stone Veneer / Reinforced Concrete Block
If you are not sure which wall system is best for your project, at the bottom of the page you can use the "Help Me Choose" feature. This will guide you through some short, simple questions such as the type of project, the life expectancy of the project, and the preferred exterior material. Based on your answers, you will receive an expert recommendation on the best wall system for your project.
Masonry Tech Notes
Masonry Tech Notes provides a variety of technical notes on brick construction. You will find a complete guide of specs for brick masonry, technical notes on paving systems, salvaged brick, structural design of brick masonry arches, fireplace design, a glossary of terms, causes and prevention of efflorescence, and much more. Each document opens as a PDF for easy access and printing.
Technical Talks
The Technical Talks section contains info about:
Air Barriers

Anchors, Connectors, and Fasteners

Arches

Brick

Building Information Modeling

Cleaning

Cold Weather Construction

Concrete Block

Construction Tolerances

Efflorescence

Flashing

Foundation

Glass Blocks

Hot Weather Construction

Inspection

Insulation

Joints

Lintels

Masonry Veneer

Mortar and Grout

Rebar

Reinforcement

Restoration

Stone

Wall Bracing

Weeps

Masonry Technical Resources
This section is full of resources that cover numerous topics, from using steel studs to anchor brick veneer to the resistance of exterior walls to high-velocity projectiles. These resources evaluate the design and construction of common masonry structures, the effects of different types of reinforcement, tension capacities, fire ratings, details of hot and cold weather construction, and more. Each document opens as a PDF for easy access and printing.
As the national trade association representing mason contractors, the MCAA is committed to preserving and promoting the masonry industry. We are continually looking for ways to provide value to our members in the form of continuing education, advocating fair codes and standards, fostering a safe work environment, recruiting future manpower, and marketing the benefits of masonry materials. Making these and other technical resources available to our members is just the beginning of how we want to support you. Keep in touch and let us know what more you would like to see.
---
About the Author
Related Articles