About LEED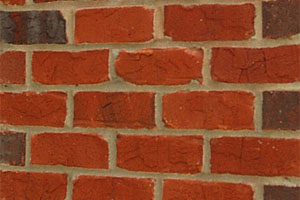 The LEED® (Leadership in Energy and Environmental Design) Green Building Rating System™, created by USGBC, is a voluntary building certification program that defines high-performance green buildings, which are more environmentally responsible, healthier, and more profitable structures. LEED was created to establish a common standard of measurement for what constitutes a "green" building. LEED serves as a design guideline for green building and offers third party validation of a building's green features.
LEED evaluates buildings in five areas: Sustainable Sites, Water Efficiency, Energy & Atmosphere, Materials & Resources and Indoor Environmental Quality. Within these credit areas, points are available and depending on the number of points a project earns determines the level of certification the building will be awarded. There are four progressive levels of certification: Certified, Silver, Gold and Platinum.
Developed by the U.S. Green Building Council, LEED addresses a variety of buildings and building project types through individualized systems, including:
New Construction
Existing Buildings
Commercial Interiors
Core & Shell
Homes
Neighborhood Development
Schools
Retail
In addition, LEED systems are in development for Campuses, Labs and Healthcare. LEED rating systems are developed through an open, consensus-based process in USGBC committees. Each volunteer committee is composed of a diverse group of practitioners and experts representing a cross-section of the building and construction industry. Any USGBC member can serve on a committee, and all committee procedures and proceedings are available at www.usgbc.org.
LEED Certification Benefits
LEED certified buildings have lower operating costs, higher lease rates, and happier and healthier occupants than conventionally constructed structures. Certification under LEED is third party validation to the market that a building is green.
LEED Online
The LEED certification and documentation process has been designed to be more user-friendly than ever - the process is now entirely on-line. Projects register their project with an intent to certify before breaking ground. Project teams can submit design phase credits at the early stages and then move to the construction phase, allowing ongoing feedback to the project throughout the project's progression. This will enable design teams to modify design documents prior to commencing construction, and will give teams and building owners confidence that the project is on track for certification.
Once the building is completed and all the documents have been submitted, the building will be reviewed by USGBC and awarded a LEED certification based on how many points the project earned.
LEED Adoptions
State and local governments across the country are leading by example by adopting LEED for public-owned and public-funded buildings and encouraging green building in the private sector through a variety of financial and structural incentives. Various LEED initiatives are found in several cities and states in the U.S.
How the Federal Government uses LEED
There are 11 Federal initiatives in agencies like the Department of Defense, Air Force, Army, Navy, Department of Agriculture- Forest Service, Department of Energy, Department of General Services, Department of State and the Environmental Protection Agency.
LEED Internationally
LEED registered projects are in progress in 30 different countries, including Canada, Brazil, Mexico, and India, to name just a few, and the World Green Building Council-an affiliation of seven national green building councils, including the U.S.-is helping to drive the international dialogue.
Information provided by the U.S. Green Building Council.