January 5, 2017
5 on 5 with Premier Stoneworks, LLC
Contractor to Contractor
The Mason Contractors Association of America (MCAA) sat down with Gary Arkin, President of Premier Stoneworks, LLC, to discuss the history of the company, challenges faced, and the future of the masonry industry.
MCAA: Tell us about the history of your company.
Gary Arkin: Premier Stoneworks was founded on October 15, 2010 by purchasing the assets of an architectural cast stone producer that was being closed by its private equity owner. The concept in creating Premier Stoneworks was to build one of the top three cast stone producers in the United States on the foundation of integrity, customer satisfaction and quality have created a business based upon ethics, quality and professionalism unlike any other in our trade. In its first five years of existence, Premier Stoneworks has achieved a number of important milestones including the following: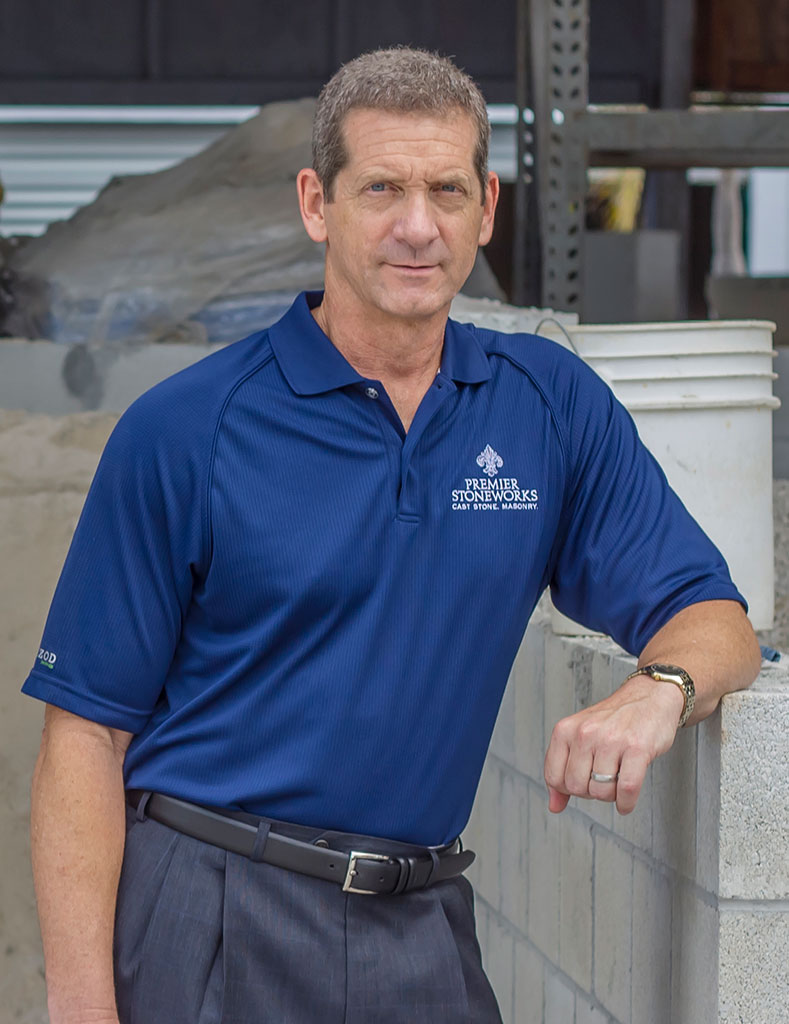 In 2015, Premier Stoneworks became the only Cast Stone Institute Producer Member in Florida certified to meet the stringent requirements of ASTM C1364 and offers the coveted CSI 10-year limited product warranty on its architectural cast stone products.


Named "Specialty Contractor of the Year" by the local chapter of the Associated Builders and Contractors (ABC) in 2014, the company was also the recipient of both the ABC 2014 national Pyramid Award (second place) and the ABC 2015 national Eagle Award (first place) for Excellence in Construction in the field of Masonry, Precast and Stone.


In 2016, Premier Stoneworks acquired and moved into a brand new, state-of-the-art 2.8-acre, 31,000 square foot manufacturing facility in Delray Beach, Florida.


With revenues in 2015 in excess of $7 million, Premier Stoneworks has a bonding line of $6 million aggregate and $3 million per project on the strength of its business success.
The focus for Premier Stoneworks now turns towards distribution by building strong and lasting relationships with the highly skilled masonry contractors that are so important in our region. The quality of our product combined with their prolific installation skills creates the foundation for many successful projects of excellence.
Other areas of growth for Premier Stoneworks include restoration – both concrete deterioration from water intrusion and historical replacement, exporting, public art and GFRC.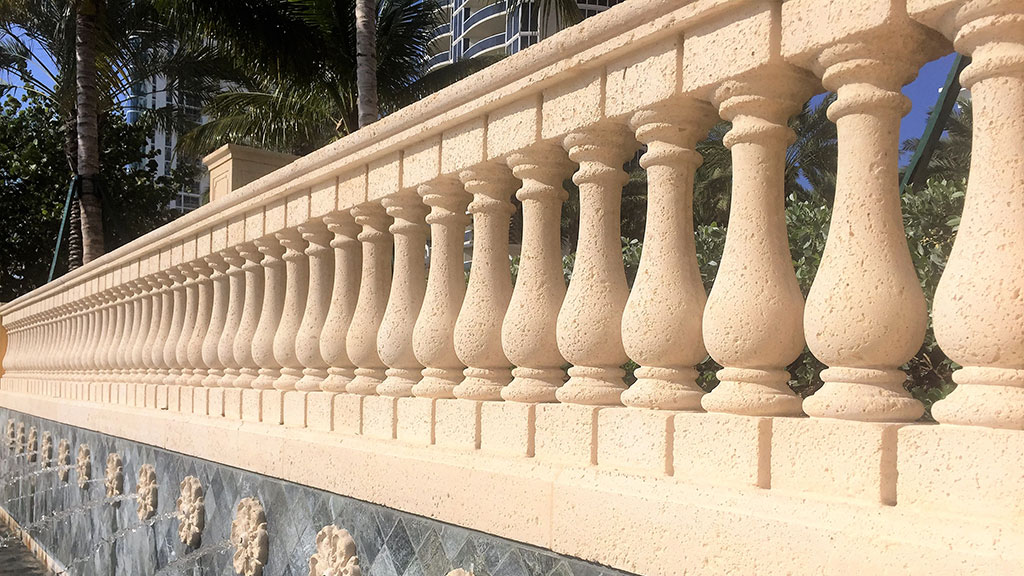 MCAA: What do you think has been the key to your company's success?
Arkin: Premier Stoneworks is a preferred manufacturer and installer of architectural cast stone on complex, large-scale residential and commercial projects because of our financial strength, sophisticated project management approach, quality cast stone and GFRC and our proven track record for completion of complex projects on schedule and within budget. And, yet, because of our advanced job cost accounting systems, we have the information and flexibility to be financially competitive on both residential and commercial projects, as well. Our emphasis on project management has created efficiencies in production that translate into quality product and faster installation resulting in lower prices and increased profitability for our customers.
MCAA: What advice would you offer a budding mason contractor?
Arkin: Focus on excellence, integrity and customer satisfaction. But, the one piece of advice I was never given and had to learn the hard (and expensive) way is to understand your financial statements – income statement and balance sheet. Sure, we all know what income and expenses are as well as assets and liabilities. But, the challenge is to know how to build a business model around what those financial statements are telling you. Understand the financial statements and build a pricing model around what they are telling you. If you do that under the umbrella of excellence, integrity and customer service, you will build a very successful masonry business to be proud of.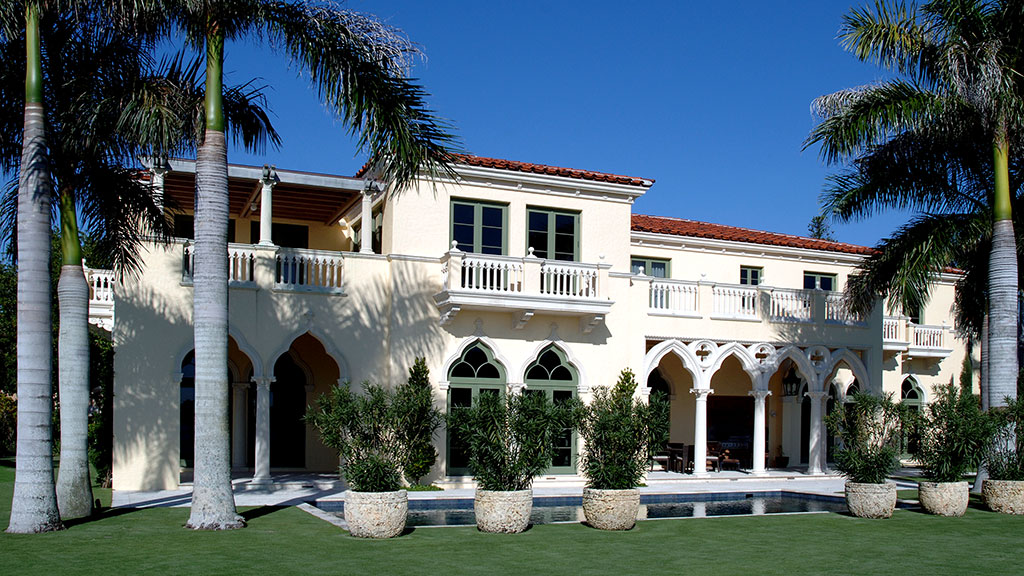 MCAA: What do you feel is the masonry industry's biggest challenge in the future?
Arkin: Too often, young adults in high school are taught that they must go to college instead of developing vocational skills like masonry. As a result, we are depriving our country of the craftsmanship that was integral to building our country into the greatest nation in the world. Clearly, one of masonry industry's biggest challenges is attracting our young adults to this exciting and prosperous industry. We need to bring vocational education back to our high schools and teach our young adults that masonry is an avenue to financial and vocational success. But, like everything else, it requires patience. Learn the skills through apprenticeship training. Hone those skills through years working masonry projects. Finally, start your own masonry company, build it through hard work and then give young masons the same start you were given. The circle of life for the masonry industry and we will thrive and prosper.
MCAA: What is your favorite aspect of being a member of the MCAA?
Arkin: The MCAA has as its members the highest quality and integrity masons throughout the masonry industry. I am thankful for the ability to interact, conduct business and become friends with these great people. I strongly believe that being a member of MCAA says that you care about the future of the masonry industry in the United States and are willing to actively take part in that future.