March 5, 2016
5 on 5 with Howard Jacobs Masonry
Contractor to Contractor
The Mason Contractors Association of America (MCAA) sat down with Maurice Rahming, Owner of Howard Jacobs Masonry, to discuss the history of the company, challenges faced, and the future of the masonry industry.
MCAA: Tell us about the history of your company.
Maurice Rahming: In 2014, O'Neill Electric Inc. acquired Howard Jacobs Masonry. Howard Jacobs Masonry has been a staple masonry business in Portland since 1946. Ranging in work from small brick restoration projects on the campus of Lewis and Clark University to large concrete-masonry-unit projects for new construction in the Pearl District. Our in-house team of skilled masonry craftsman are ready to assist on projects of any size and can ensure that all of your brick, concrete block and stone work is done properly.
MCAA: What do you think has been the key to your company's success?
Rahming: The key to our success starts with our workforce. By having qualified Journey Persons performing the work per plans and specs the first time efficiently and timely keeps us competitive in the marketplace.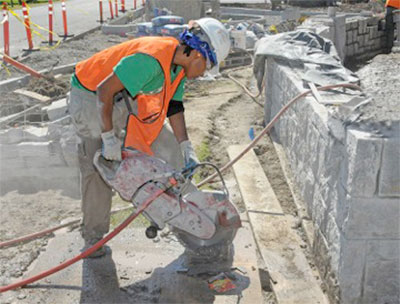 MCAA: What advice would you offer a budding mason contractor?
Rahming: Get certified as Minority, Woman, or Emerging Small Business (MWESB). If they are Veteran owned there are many certifications available to them as well. Look for a mentor, there are many mentor protege programs available. Write down 10 things that set your company apart from your competitors, take the top 3 and incorporate them into your mission and visionary statements.
MCAA: What do you feel is the masonry industry's biggest challenge in the future?
Rahming: The challenge is in the workforce. Having qualified workers understand that this is not just a job, its a profession, and retaining that skilled workforce. We need to recruit and retain.
MCAA: What is your favorite aspect of being a member of the MCAA?
Rahming: It's ability to bring professionals together to talk about new innovations in the industry, and collaborate on methods and procedures.