August 5, 2015
5 on 5 with Kalish Masonry
Contractor to Contractor
The Mason Contractors Association of America (MCAA) sat down with Addison Kalish, Owner, and Anna Weickhardt, Office/Project Administrator of Kalish Masonry, LLC, to discuss the history of the company, challenges faced, and the future of the masonry industry.
MCAA: Tell us about the history of your company?
Addison: I started my company in 2000. Prior to this, I worked for a few different masonry contractors, both union and non-union and before I knew it, I was a lead Foreman running commercial projects. I started to pick up side jobs on the weekends which to me were more self-fulfilling not to mention more profitable.
Fifteen years later, here I am today with one of the best crews I've ever had and want to personally thank for their contribution to the growth and success of Kalish Masonry.
Anna: Long story short, I joined the Kalish Team back in June 2011 and I truly feel that this is exactly where I was meant to be. My past experience in inside sales have given me a particular set of skills that have allowed for me to focus on customer service and building our relationships.
MCAA: What do you think has been the key to your company's success?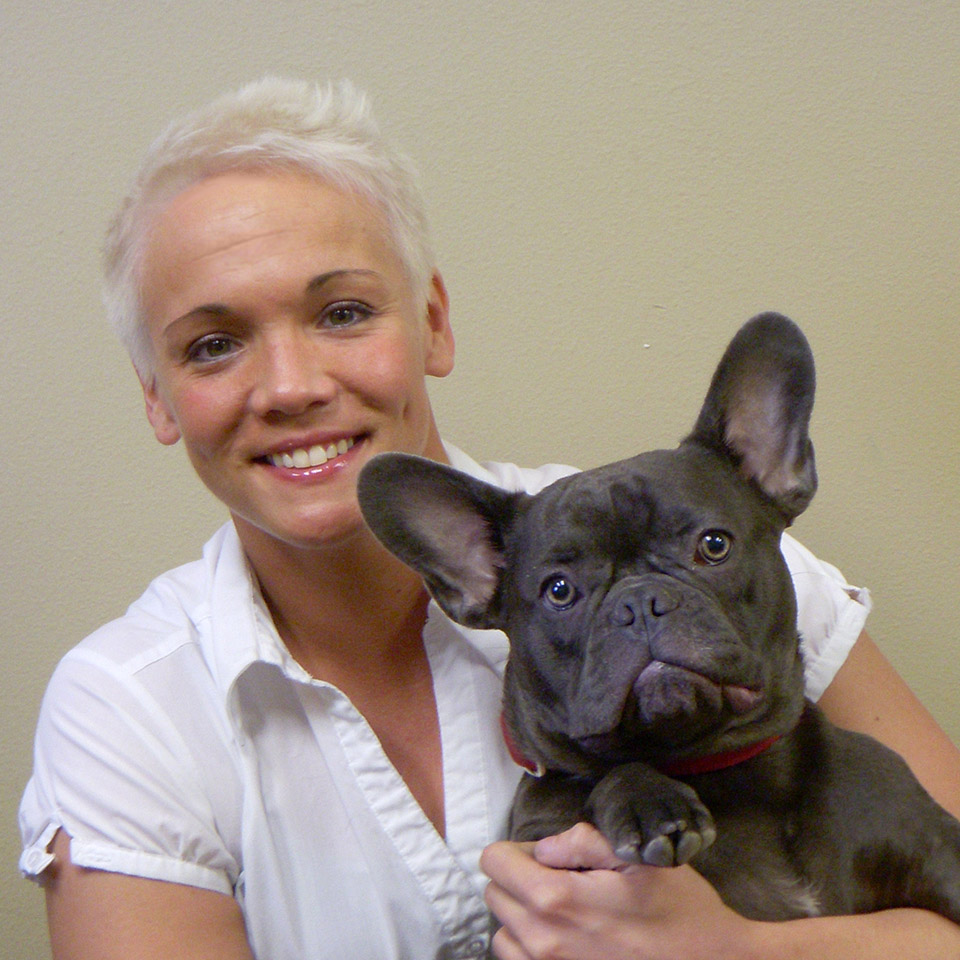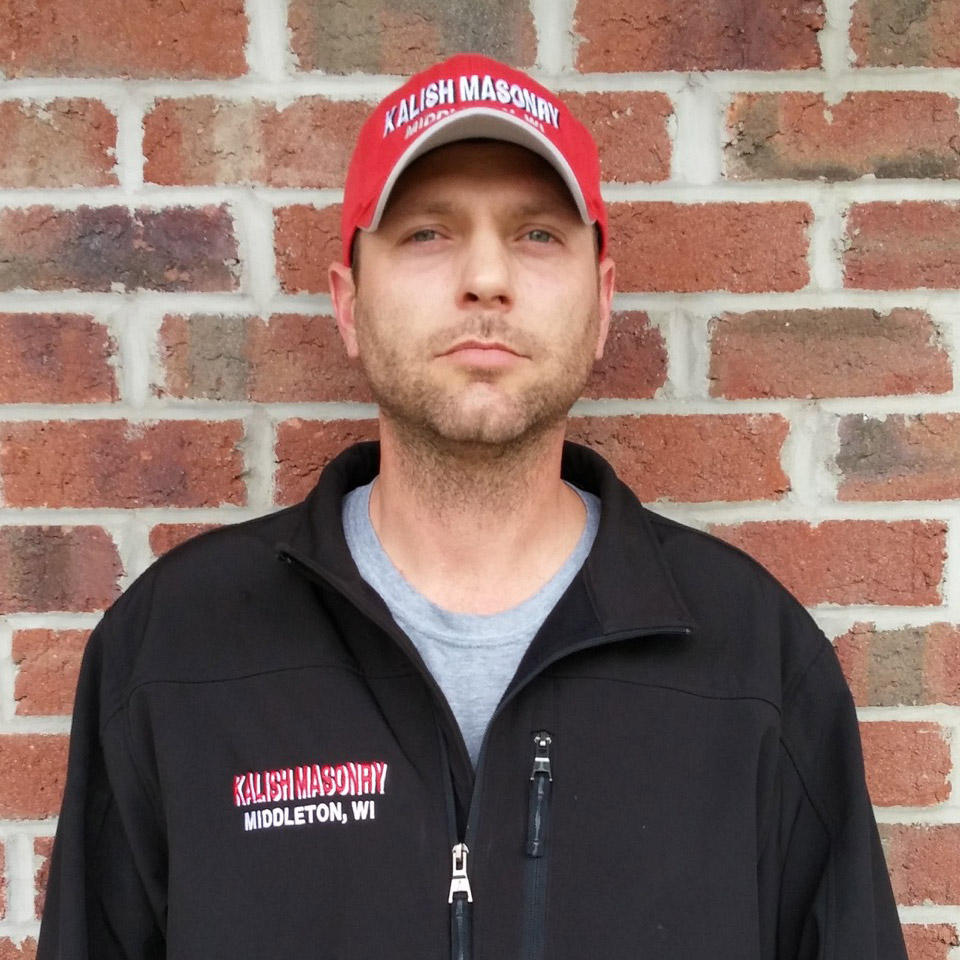 Addison: There are several factors that have played a role however my employees and my customers are equally responsible for where my company is today. I need both and I certainly cannot have one without the other.
My employees are trained in the new industry standards and practices, as are my customers. The mutual respect, trusting in one another and strong communication are crucial parts to running a successful company.
High quality and craftsmanship are a top priority. My reputation is a promise to my customers to consistently provide them with the lowest true cost and long term value. The benefits from not cheating and learning when to walk away from an opportunity has saved me countless hours wasted bidding on plans when I know I can't be competitive with pricing. All it takes is a quick phone call to the General Contractor in order to find out more of the project details prior to making the decision to bid. I will never compromise my workmanship or waste my time on any project that is being awarded solely on the lowest bid.
Without my employees taking pride in their work and without my customers wanting and expecting nothing less; it's been an overall team effort that continues to grow stronger each day.
Anna: One of my roles with Kalish is to take away some of the stress and additional time off of the Builder (General Contractor) and to trust in me to work one on one with their client. I handle each meeting based on the facts and information that I have been given in advance.
In particular, when I meet with husbands and wives, as a woman, I can do what we do best...talk too much, think big picture, create several different color schemes, paraphrase our previous discussions and then recap once more. Woman to woman, we understand each other and it's a female "thing" that I can't explain but what I know is that it works.
Part of our service is to give the customer our most creative ideas and then let them decide what works best for them and more importantly their budget. Below is a scenario of the most common problems and issues that occur when the customer isn't given clear instructions.
The client picks out a stone that is way over their budget
They select a full veneer stone (for their home with no brickledge)
They select a stone that requires a substantial amount of time for the masons to blend on site
The client chooses a stone that has to be ordered in full box quantities but the sales rep suggested they blend 2-3 different kinds of stone or they remove the "colors" they don't like
They want a colored mortar
The client finishes up by selecting a stone for their fireplace...
They pick a drystack or drystack paneled stone and choose a custom colored hearthstone
From start to finish, nothing was ever mentioned to the client about any of their selections that would be an additional cost. When I take the extra time to meet with the customers, I can focus on the customers' needs and it has completely eliminated the common "scenario" from happening.
MCAA: What advice would you offer a budding mason contractor?
Addison: Don't be afraid to ask questions but make sure you're asking the right people. Establish relationships with architects and even with your competitors, you wouldn't believe how much I have learned from those who truly care about this industry.
Do not cut corners, be better than that; no matter what. The amount of jobs we look at because of inadequate masonry installation practices or worse, complete disregard of building code requirements is sickening. Some of these homes are less than 5 years old and 99% of the time, these issues could have all been avoided since the contractor that knew better cared enough to do it right the first time.
You should offer more than the standard 1 year warranty however there will need to be some specific disclaimers to protect yourself in regards to foundations settling or anything else that would void your workmanship and the products used.
You might not end up winning every job, in fact, I know you won't, but your integrity at the end of each day is worth far more in the big picture.
I have quote in my office that I read every day and it summarizes everything that I believe in and everything that I am encouraging you to do.
"The bitterness of poor quality remains long after the sweetness of low price is forgotten."
And my last piece of advice, join the MCAA.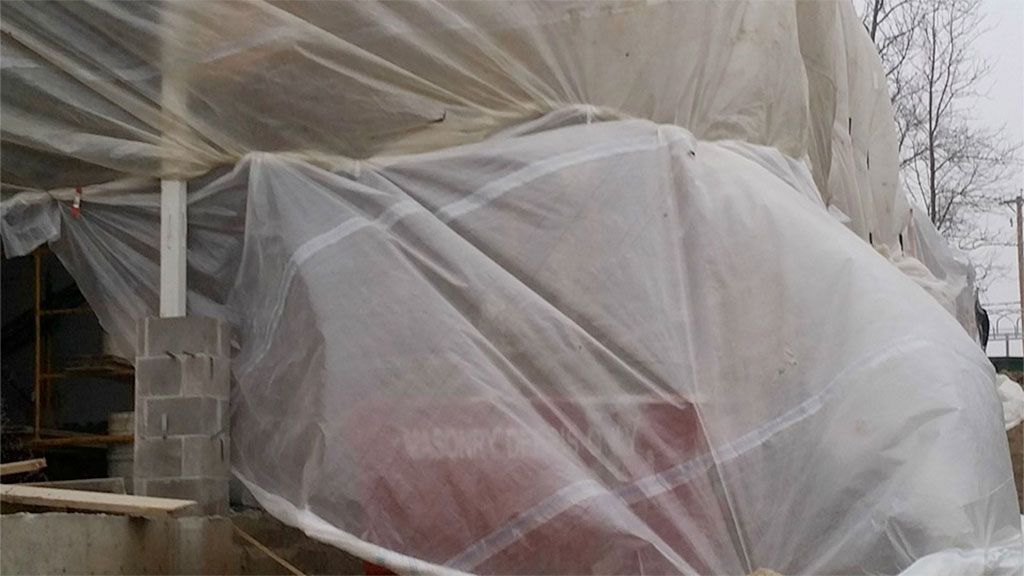 MCAA: What do you feel is the masonry industry's biggest challenge in the future?
Addison: The labor shortage has been a huge disadvantage to everyone in this industry not to mention the younger generation's overall attitude and work ethic or lack thereof. Poor workmanship and improper masonry practices are far too often ignored and unfortunately I lose a lot of jobs to those who fall into that category. Last winter, I witnessed a so-called competitor that was installing an elevator shaft in the dead of winter without ANY winter heating protection. There's a difference between costs savings and cutting corners in order to save a buck.
The photos of the private residence (designed and built by Michael F. Simon) are a perfect case and point of winter heating costs that could have easily been ignored in order to save money.
The discussion about winter heating and extra time required for this was without a doubt a very important part to this project because we knew we'd be working on this home during the winter months. When cold weather masonry requirements were necessary, our foremen were required to wear CO monitors and silica levels were also monitored to keep our employees safe within the enclosure.
Think about all of the steps involved for maintaining the required temperatures while working on a jobsite. The LP, LP tanks, the set up and tear down of the enclosure, keeping the mortar at the correct temperature while mixing and prior to leaving the jobsite, making sure the completed work will be protected. Any masonry contractor that puts themselves and their costs savings above something as obvious as cold weather masonry requirements is creating a huge disadvantage to those of us who have this included in their bids.
Anna: : Whether it's new home construction or a small remodeling project, working together as a team and helping each other out is the only way to keep everyone on track for completion. The communication needs to improve between all subcontractors and the Project Manager. Our company has established relationships with the other trades that need to come in before and after us and this has been very beneficial to the scheduling side of things. It involves who and what is necessary to make it happen.
My final issue that we are constantly dealing with here in the state of Wisconsin is the drystack or drystack panels on the exterior of a home or building. While the internet is a wonderful resource, the amount of information that it provides can be very misleading. Due to the freeze thaw cycles here in the Midwest, this type of drystack installation is a recipe for disaster and because of the results we've seen just a few years later, Kalish will no longer even allow this as an option because we'd be forced to void our warranty. At the end of the day, regardless of the voided warranty or not, the customer ends up with problems with our name on it.
MCAA: What is your favorite aspect of being a member of the MCAA?
Addison: I am constantly receiving updates, articles and videos, on just about everything that you can think of and it's incredibly helpful. I also enjoy the networking and opportunities to speak with other members that can offer advice and suggestions and because we're not competitors, the conversations are much more effective and enjoyable. The MCAA has so much to offer and is one of the most beneficial memberships that we have.
Anna: As someone who works in the office, the membership perks are phenomenal. It's not just the discount on office supplies and the free overnight shipping; it's the amount of time that I can save by ordering online through the MCAA. If I ever have any questions on anything for the vendors/suppliers, they treat MCAA members with extra special care, which makes my day run smoother and again, saves me time.