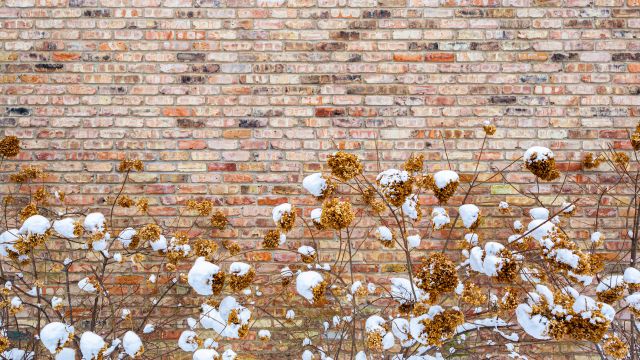 March 14, 2022 8:00 AM CDT
Reclaiming Chicago's Past Through Recycled Materials
By Uma Basso
Integrating reclaimed materials is a great way to enhance the character of a new construction project. Not only do reclaimed bricks add a unique finish with a historic flair, but the use of re-purposed brick offers a quality alternative at a reasonable price.
With their unique color scheme and durable build, contractors may turn to reclaimed brick pulled from historic Chicago-era buildings. While no longer in production, these reclaimed Chicago Common bricks offer a trendy alternative to new materials.
HISTORY BEHIND CHICAGO COMMON BRICK
The devastation brought about by the Great Chicago Fire of 1871 ushered in significant changes to citywide building codes. Wood was banned, and new buildings were to use fire-resistant materials in their construction. The city's Rebuilders turned to the lime- and iron-rich clay deposits found in and around the Chicago area. The clay was formed into bricks that turned a variety of colors as they burned in kilns.
While these Chicago bricks were known for their durability, they soon became known as "Commons" due to their lack of street appeal. Chicago Commons brick provided much-needed infrastructure in the back and sides of buildings; however, the face of the buildings often donned bricks made from smoother clays found in St. Louis and Pennsylvania.
As the face of downtown Chicago transformed, brickyards began popping up around the area. Soon, Chicago became a major supplier of bricks throughout the county. As steel and concrete infrastructures gained popularity in the mid-1900s, the Chicago Common brick phenomenon began to fade. In 1981, the last Chicago Common brick maker closed.
WHY IS CHICAGO COMMON BRICK SO UNIQUE?
The clay used to make Chicago Common bricks came from mineral-rich deposits found in and around Chicago. These deposits date as far back as the last ice age. Chicago Common bricks are sturdy and feature a hearty combination of lime and iron. However, many people found Chicago Common bricks unappealing as they lacked uniformity in their color, so the bricks were often used for structural purposes.
HOW CAN YOU GET CHICAGO BRICK?
After 1981, Chicago Common bricks were no longer produced. Yet reclaiming efforts over the years have contributed to the rise in popularity of Chicago Common brick. With their eclectic colors and sturdy build, these nostalgic bricks have been revived in new and renovated structures.
New structures may use reclaimed Chicago Commons bricks from multiple sites and buildings, which creates a wide variety of colors. While demolished buildings typically stuck Chicago Common bricks in the back, side, and within the interior walls, new construction celebrates their diverse hues by displaying them on the face of new buildings and interior walls.
Chicago Common bricks are gathered up at demolition sites throughout the Chicago area. Patti Swanson, Director of Marketing at Bricks Incorporated., shares that while some bricks may be lost to the demolition process, roughly 70% to 80% of the Commons recovered may be usable. The bricks are visually inspected and palleted to be used for renovations and new construction projects.
HOW DIFFICULT IS MORTAR REMOVAL?
The Chicago Common bricks used in old buildings used a soft mortar made primarily of lime. As the bricks are extracted, the soft mortar on some bricks may just fall off. A light hit with a mallet may be enough to knock the mortar off without damaging the surface for bricks where the mortar stays attached. Chemicals or other harsh removal processes are not suitable for Chicago Common bricks as they are made from soft materials.
Unlike other brick forms, Chicago Common bricks are solid. With no core holes in the brick, mortar cannot seep into its crevices. The solid design of Chicago Commons brick dramatically cuts back on the time needed for mortar removal. Plus, there is less chance of the brick being damaged during the removal process.
BENEFITS OF RECLAIMED OR RECYCLED BRICK
Recycled masonry may offer more benefits than buying new materials.
• Unique look – With their rich blend of history and varying colors, reclaimed brick adds character to new buildings and renovations.
• Environmentally-friendly – Reclaimed bricks have a less environmental impact than newly manufactured ones. When using reclaimed bricks, you forgo the carbon emissions and additional waste that recently produced materials may endure. Additionally, reclaimed materials can earn LEED points.
• Lower cost – Reclaimed bricks cost less money than new bricks or construction materials. This can lower your overall project cost.
• Long-lasting and durable – Brick is durable and fire-resistant. Minimal maintenance is necessary with brick.
• Insulation – With its high level of insulation, brick can retain heat and reduce energy costs. Keep in mind that this reclaimed brick was widely used in downtown Chicago, known for its windy and blustery winters.
FACTORS TO CONSIDER WHEN USING RECLAIMED BRICK
Reclaimed brick can make a terrific addition to any building or home renovation project. Yet reclaimed brick may not be the right choice for every building. Some factors to keep in mind when choosing if the reclaimed brick is best for your project include:
• Reclaimed brick is incredibly durable; however, the lack of manufacturing standards back when it was first produced makes it difficult to figure out what materials were used when it was made. Reclaimed brick may not always be a workable choice for jobs where testing is needed.
• Due to limitations in supply, reclaimed brick can be hard to come by. If a job requires extensive reclaimed brick, it may be difficult to find the quantity you need.
• Reclaimed brick may come from different buildings or batches with vastly assorted colors. It may be challenging to get a consistent color throughout the building as the bricks may be pulled from different batches.
• While mortar is removed, Chicago Common bricks are typically not cleaned. Some people find the variations add to the building's charm and leave the bricks as they are. Others may be clean the bricks or flip the brick to the side that shows less wear and tear.
Due to its durability and collection of hues, Chicago Common brick has experienced a surge in popularity over the years. Incorporating this reclaimed brick into your construction project adds a degree of individuality while keeping your material costs low. With its deep ties to Chicago history, these reclaimed bricks are sustainable and friendly to the environment. While Chicago Commons brick may not be the right fit for everyone, these reclaimed bricks bring a historic charm to just about any construction project.
---
About the Author
Related Articles