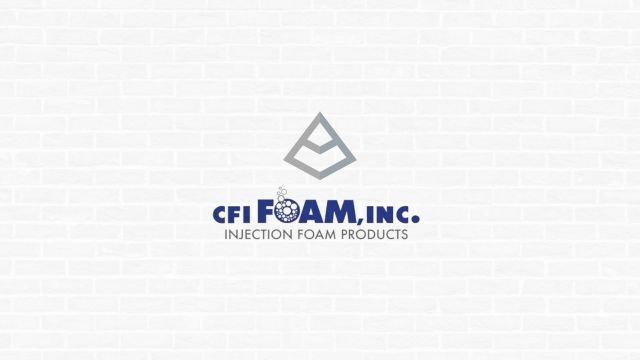 July 31, 2023 8:00 AM CDT
cfiFOAM Enters Silver Tier of Masonry Alliance Program
The Masonry Alliance Program Gives Exclusive Access To Industry Immersion
By Isa Stein
cfiFOAM, a supplier of foam insulation products and equipment, has entered the Silver Tier in the Masonry Alliance Program. As part of this commitment, cfiFOAM becomes one of just 70 companies to receive unparalleled access to the $33 billion masonry industry.
"CfiFoam, Inc. is honored to be part of the Masonry Alliance Program! As the nation's leading supplier of masonry foam insulation for CMU walls, CfiFOAM looks forward to working with MCAA to further promote masonry construction and injection foam insulation in the construction industry," said Richard Porter, President at cfiFOAM.
Availability for verbal commitments in the Masonry Alliance Program is now open to any interested company. The MCAA has recently launched a dedicated website, masonryalliances.com, with full details on the program. Starting in 2024, the MAP replaces Strategic and Corporate Partnerships as the only way for active suppliers to remain involved in MCAA activities.
"We are thrilled to welcome cfiFOAM as a valuable addition to our Silver Level in the Masonry Alliance Program. With their commitment, we look forward to working together and developing our relationship in 2024 with their new level of industry immersion," said Todd Fredrick, MCAA Director of Development.
The Masonry Alliance Program is broken into four tiers: Cornerstone, Platinum, Gold, and Silver. Items such as event attendance, advertising in MASONRY Magazine, sponsorships, content development, and more will no longer be available to any company outside of the 70 within this program.
About cfiFOAM: CfiFOAM Inc.'s core business is providing injectable foam insulation for the hollow cores of concrete masonry units. CfiFOAM offers the widest network of authorized installers across the US, along with new dealer opportunities complete with equipment, product, training and architectural/project lead support. CfiFOAM's products are considered superior to brands used in the past and offer the most comprehensive package of up-to-date, code-compliant product testing.
About Mason Contractors Association of America: The Mason Contractors Association of America (MCAA) is the national trade association representing mason contractors in the $33 billion industry. The MCAA is committed to preserving and promoting the trade by providing continuing education, advocating fair codes and standards, fostering a safe work environment, recruiting future manpower and marketing the benefits of masonry materials.
---
About the Author
Isa Stein is the Multimedia Production Coordinator at the Mason Contractors Association of America (MCAA).
Related Articles