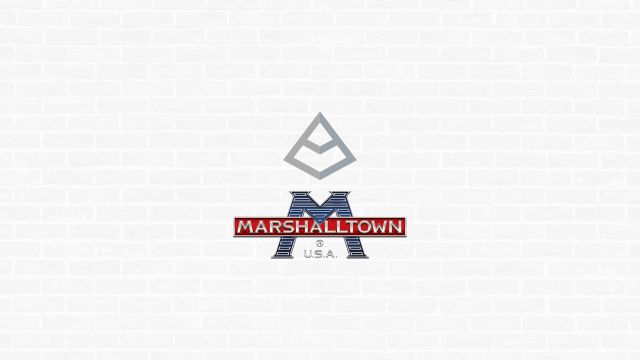 July 27, 2023 8:00 AM CDT
MARSHALLTOWN Enters Silver Tier In 2024 Masonry Alliance Program
The Masonry Alliance Program Gives Exclusive Access To Industry Immersion
By Isa Stein
MARSHALLTOWN, one of the largest tool manufacturers in the world, has committed to the Silver Tier in the Masonry Alliance Program. MARSHALLTOWN is one of 70 companies to receive unparalleled, exclusive access to the $33 billion masonry industry.
"MARSHALLTOWN is a long-standing member of MCAA and now honored to be a part of the Masonry Alliance Program. Our partnership has given us the opportunity to connect with and invest in the next generation of professional masons," said Jon Vance, Director of Marketing.  "A big part of MARSHALLTOWN's success stems from manufacturing American-made tools and equipment specifically for professionals and we are thrilled to join hands with MCAA to protect and advance the masonry trade."  
Availability for verbal commitments in the Masonry Alliance Program is now open to any interested company. The MCAA has recently launched a dedicated website, masonryalliances.com, with full details on the program. Starting in 2024, the MAP replaces Strategic and Corporate Partnerships as the only way for active suppliers to remain involved in MCAA activities. 
"MARSHALLTOWN has been involved in SkillsUSA, MCAA's competitions, and more. At the Silver Tier, we are thrilled to have the opportunity to foster a deeper level of involvement and collaboration through the Masonry Alliance Program," said Todd Fredrick, MCAA Director of Development.
The Masonry Alliance Program is broken into four tiers: Cornerstone, Platinum, Gold, and Silver. Items such as event attendance, advertising in MASONRY Magazine, sponsorships, content development, and more will no longer be available to any company outside of the 70 within this program. 
About MARSHALLTOWN: Since 1890, MARSHALLTOWN has made reliable, industry-leading construction tools and equipment for various industries: concrete, masonry, drywall, asphalt, tile, flooring, painting, archaeology, snow removal, and more. MARSHALLTOWN aims to constantly innovate the construction tool and equipment space, looking for new ways to help finish jobs faster, better, and with more ease. Their tools can be found in major hardware retailers in the United States and around the world.
About Mason Contractors Association of America: The Mason Contractors Association of America (MCAA) is the national trade association representing mason contractors in the $33 billion industry. The MCAA is committed to preserving and promoting the trade by providing continuing education, advocating fair codes and standards, fostering a safe work environment, recruiting future manpower and marketing the benefits of masonry materials.
---
About the Author
Isa Stein is the Multimedia Production Coordinator at the Mason Contractors Association of America (MCAA).
Related Articles