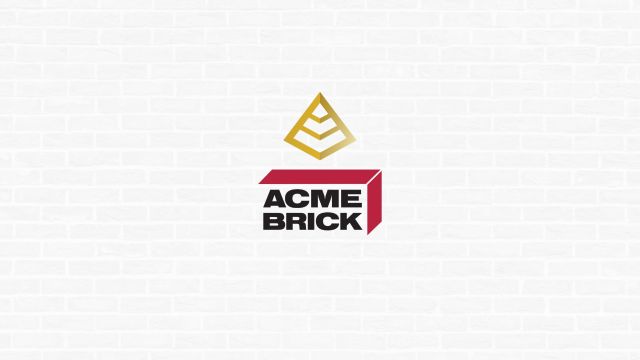 July 26, 2023 1:17 PM CDT
Acme Brick Joins The Masonry Alliance Program's Gold Tier
The Industry-Immersion Program Welcomes Leading Material Supplier
By Dan Kamys
Acme Brick, a quality manufacturer of building materials and design products since 1891, is set to join the Gold Tier of the 2024 Masonry Alliance Program. Now, Acme Brick will be one of just 70 companies to receive unparalleled access to the $33 billion masonry industry.

"Acme Brick is excited to participate and support MCAA's Masonry Alliance Program. We believe that a unified masonry industry is a stronger one. Recognizing that we share common opportunities and challenges, we should work together to safeguard and promote masonry's future. We look forward to the partnership, networking, and benefits of this new program," Stan McCarthy, Sr. Vice President of Sales at Acme Brick.
Availability for verbal commitments in the Masonry Alliance Program is now open to any interested company. The MCAA has recently launched a dedicated website, masonryalliances.com, with full details on the program. Starting in 2024, the MAP replaces Strategic and Corporate Partnerships as the only way for active suppliers to remain involved in MCAA activities.
"It is great for such a storied producer of masonry materials like Acme Brick to re-energize their involvement with the MCAA through the Masonry Alliance Program. Through our talks about the Program, we discussed how the MAP will allow the MCAA to better serve active suppliers and mason contractors. It's a great reassurance to have Acme Brick join the program's Gold Tier following the conversations," said Dan Kamys, MCAA Director of Content.

The Masonry Alliance Program is broken into four tiers: Cornerstone, Platinum, Gold, and Silver. Items such as event attendance, advertising in MASONRY Magazine, sponsorships, content development, and more will no longer be available to any company outside of the 70 within this program.

About Acme Brick Company: Acme Brick Company, founded in 1891, provides quality building materials and design products through its 50 direct sales locations in 13 states throughout the Southwest and Southeast, and through distributors sales in the United States. Acme is a wholly owned subsidiary of Berkshire Hathaway, Inc. For more information visit brick.com.

About Mason Contractors Association of America: The Mason Contractors Association of America (MCAA) is the national trade association representing mason contractors in the $33 billion industry. The MCAA is committed to preserving and promoting the trade by providing continuing education, advocating fair codes and standards, fostering a safe work environment, recruiting future manpower and marketing the benefits of masonry materials.
---
About the Author
Dan Kamys is the Editorial Director of MASONRY Publications.
Related Articles