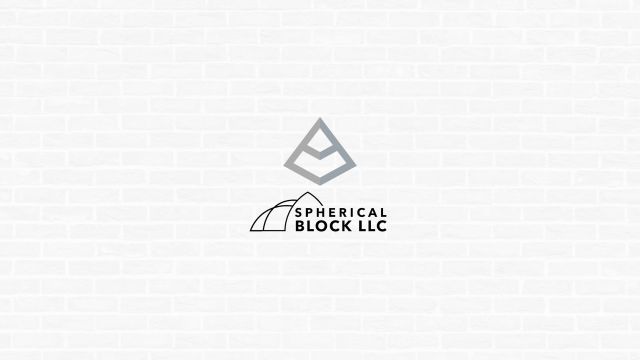 July 24, 2023 4:10 PM CDT
Spherical Block LLC To Enter Silver Tier Of The Masonry Alliance Program
The Industry-Immersion Program Welcomes Concrete Masonry Innovator
By Dan Kamys
Spherical Block LLC, innovator in the use of concrete masonry, will join the Masonry Alliance Program's Silver Tier upon the program's launch in 2024. Spherical Block LLC is now one of just 70 companies to receive unparalleled, exclusive access to the $33 billion masonry industry.
"Spherical Block is very excited to be joining the Masonry Alliance Program. Through this involvement, we look forward to helping the masonry industry grow with new and exciting innovations and products," said Peter Roberts, President at Spherical Block LLC.
Availability for verbal commitments in the Masonry Alliance Program is now open to any interested company. The MCAA has recently launched a dedicated website, masonryalliances.com, with full details on the program. Starting in 2024, the MAP replaces Strategic and Corporate Partnerships as the only way for active suppliers to remain involved in MCAA activities.
"Peter Roberts is a true innovator, and I can't express how thrilled we are to have Spherical Block as one of the 70 thought leaders in the MAP. We look forward to both collaborating on content and serving as a support for Peter's innovation in any way possible. We sincerely appreciate the commitment and look forward to a productive, long relationship," said Dan Kamys, MCAA Director of Content.

The Masonry Alliance Program is broken into four tiers: Cornerstone, Platinum, Gold, and Silver. Items such as event attendance, advertising in MASONRY Magazine, sponsorships, content development, and more will no longer be available to any company outside of the 70 within this program.

About Spherical Block LLC: Spherical Block has been studying, experimenting and innovating with advanced masonry and ceramic science. These buildings are fire and extreme weather safe, they are cheaper to build and have tremendous design flexibility. Peter Roberts has been featured author in Structure Magazine, Spherical Block was featured on the June 2020 cover of MASONRY Magazine, and Spherical Block's technology obtained a Product Listing from the International Code Council - Evaluation Services on 12/2/2020.

About Mason Contractors Association of America: The Mason Contractors Association of America (MCAA) is the national trade association representing mason contractors in the $33 billion industry. The MCAA is committed to preserving and promoting the trade by providing continuing education, advocating fair codes and standards, fostering a safe work environment, recruiting future manpower and marketing the benefits of masonry materials.
---
About the Author
Dan Kamys is the Editorial Director of MASONRY Publications.
Related Articles