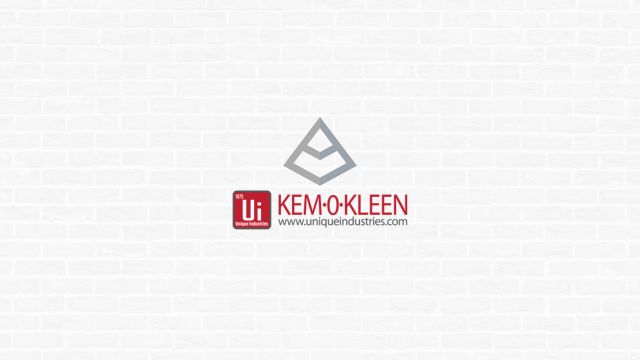 July 19, 2023 9:23 AM CDT
Unique Industries Selects The Silver Tier In The Masonry Alliance Program
Unique Industries Is One Of Just 70 Companies In The MCAA's New All-Inclusive Industry Immersion Program
By Dan Kamys
Unique Industries, manufacturer of innovative Kem-O-Kleen hot water systems for new masonry and restoration cleaning, has joined the Silver Tier in the Masonry Alliance Program. As part of this commitment, Unique Industries becomes one of just 70 companies to receive unparalleled access to the $33 billion masonry industry.

"We continue to support the masonry industry and MCAA, now through the MAP program, as we have for over 50 years, with quality equipment enabling contractors to clean better and more quickly without painstaking rubbing and scraping. We look forward to continuing and increasing mutual support of MCAA members to continue," said Ron Baer from Unique Industries.

Availability for verbal commitments in the Masonry Alliance Program is now open to any interested company. The MCAA has recently launched a dedicated website, masonryalliances.com, with full details on the program. Starting in 2024, the MAP replaces Strategic and Corporate Partnerships as the only way for active suppliers to remain involved in MCAA activities.

"Unique Industries has been a longtime supporter of MASONRY Magazine. It's excellent that they see value in increasing their involvement through the Masonry Alliance Program. It's our goal for our advertisers to deepen their engagement in our Association through the MAP," said Dan Kamys, MCAA Director of Content.

The Masonry Alliance Program is broken into four tiers: Cornerstone, Platinum, Gold, and Silver. Items such as event attendance, advertising in MASONRY Magazine, sponsorships, content development, and more will no longer be available to any company outside of the 70 within this program.

About Unique Industries: Unique Industries manufactures innovative Kem-O-Kleen hot water pressure acid washing systems that dynamically allow you to complete several different types of jobs more efficiently. There are no other products in the industry that work the same as our mobile and stationary cleaning units. Our unique cleaning and etching systems will allow you to complete your work faster, cleaner, and safer.

Our Kem-O-Kleen systems are used across the nation to expedite workloads and provide safer work environments for building restoration, industrial cleaning, masonry cleaning, and even acid etching for Architectural Precast and GFRC.

About Mason Contractors Association of America: The Mason Contractors Association of America (MCAA) is the national trade association representing mason contractors in the $33 billion industry. The MCAA is committed to preserving and promoting the trade by providing continuing education, advocating fair codes and standards, fostering a safe work environment, recruiting future manpower and marketing the benefits of masonry materials.
---
About the Author
Dan Kamys is the Editorial Director of MASONRY Publications.
Related Articles