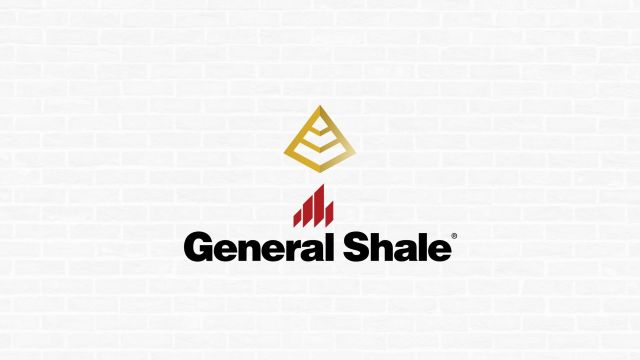 July 12, 2023 8:02 AM CDT
General Shale Goes Gold In The Masonry Alliance Program
The MAP Is An Exclusive, Comprehensive Industry Immersion Initiative For Suppliers That Begins In 2024
By Dan Kamys
General Shale, North America's largest masonry solutions manufacturer, has joined the 2024 Masonry Alliance Program at the Gold Level. General Shale becomes one of just 70 companies to receive unparalleled access to the $33 billion masonry industry.
"General Shale is pleased to participate in the Masonry Alliance Program as a Gold Level Partner. As the largest manufacturer in our industry, we are committed to utilizing this position of leadership to continue advocating for clay masonry in design," said Luke Guinn, Director of Marketing, North America. "The innovative and flexible channels provided through the Alliance Program align well with our own strategies in communicating the economic benefits, sustainability, and longevity of community infrastructure achieved through masonry solutions."

Availability for verbal commitments in the Masonry Alliance Program is now open to any interested company. The MCAA has recently launched a dedicated website, masonryalliances.com, with full details on the program. Starting in 2024, the MAP replaces Strategic and Corporate Partnerships as the only way for active suppliers to remain involved in MCAA activities.

"We are thrilled to welcome General Shale to the Gold tier of the Masonry Alliance Program. It's important for us to continue strengthening our relationships with material producers as we move into this new endeavor. We look forward to bringing General Shale's knowledge and expertise to the industry through this new level of immersion," said Dan Kamys, MCAA Director of Content.

The Masonry Alliance Program is broken into four tiers: Cornerstone, Platinum, Gold, and Silver. Items such as event attendance, advertising in MASONRY Magazine, sponsorships, content development, and more will no longer be available to any company outside of the 70 within this program.
About General Shale: General Shale's mission is to continue as the preferred solutions provider of building materials in North America because of the enduring quality, energy efficiency and natural beauty that our products provide. Driven by innovation that is modern and future-oriented, General Shale employees set the standard because of our shared commitment to safety, the environment, and an intense focus on creating the ultimate customer experience.
About Mason Contractors Association of America: The Mason Contractors Association of America (MCAA) is the national trade association representing mason contractors in the $33 billion industry. The MCAA is committed to preserving and promoting the trade by providing continuing education, advocating fair codes and standards, fostering a safe work environment, recruiting future manpower and marketing the benefits of masonry materials.
---
About the Author
Dan Kamys is the Editorial Director of MASONRY Publications.
Related Articles