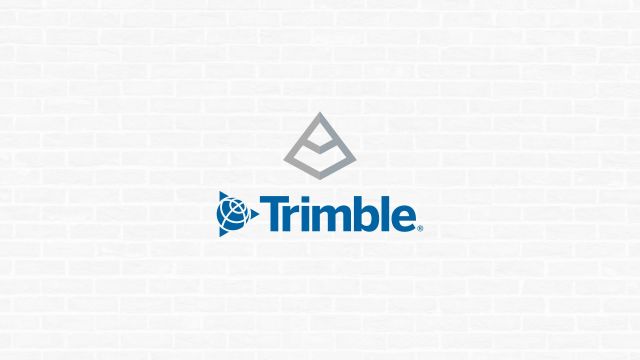 July 10, 2023 8:32 AM CDT
Trimble Secures Silver Level In Masonry Alliance Program
Trimble becomes one of just 70 companies to receive unparalleled access to the masonry industry
By Isa Stein
Trimble, an industrial technology company concentrated on helping the world work better, secures their spot in the Silver Tier of the 2024 Masonry Alliance Program. Trimble becomes one of just 70 companies to receive unparalleled access to the $33 billion masonry industry.
"We are excited to support the Mason Contractors Association of America's mission to preserve and promote the masonry industry. We believe Tekla Structures and other Trimble solutions help mason contractors operate more efficiently, facilitates stronger collaboration and mitigates the risk of costly errors. We hope our tools and commitment to the MCAA helps to advance this important segment of the construction industry," said Guy Erickson, Sales Manager and Business Manager, North America at Trimble.
Availability for verbal commitments in the Masonry Alliance Program is now open to any interested company. The MCAA has recently launched a dedicated website, masonryalliances.com, with full details on the program. Starting in 2024, the MAP replaces Strategic and Corporate Partnerships as the only way for active suppliers to remain involved in MCAA activities.
"Trimble is a great partner, and we hope to continue building our relationship with them through this new program. One of the Alliance Program's goals is to help secure the place of current thought leaders in the industry. We're glad to welcome Trimble to the program and look forward to a long relationship," said Dan Kamys, MCAA Director of Content.
The Masonry Alliance Program is broken into four tiers: Cornerstone, Platinum, Gold, and Silver. Items such as event attendance, advertising in MASONRY Magazine, sponsorships, content development, and more will no longer be available to any company outside of the 70 within this program.
About Trimble: Trimble is an industrial technology company concentrated on helping the world work better. Our technology enables jobs to get done more precisely and accurately so you can build, construct, grow and move the things we need to live our lives and build future communities.
About Mason Contractors Association of America: The Mason Contractors Association of America (MCAA) is the national trade association representing mason contractors in the $33 billion industry. The MCAA is committed to preserving and promoting the trade by providing continuing education, advocating fair codes and standards, fostering a safe work environment, recruiting future manpower and marketing the benefits of masonry materials.
---
About the Author
Isa Stein is the Multimedia Production Coordinator at the Mason Contractors Association of America (MCAA).
Related Articles