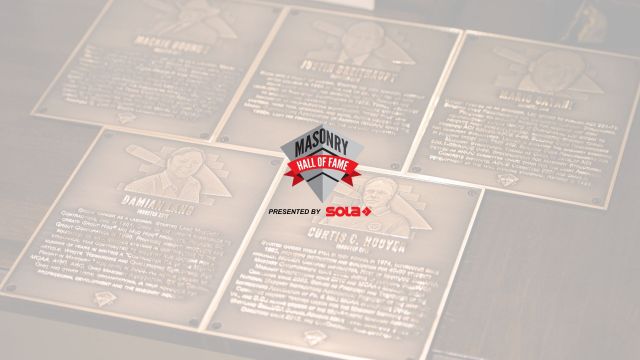 June 29, 2023 8:00 AM CDT
2023 Masonry Hall of Fame Inductees
Calvin Brodie, Steve Getz, Daniel L. Hiltebeitel, and Bill McConnell
By Isa Stein
On Wednesday, September 20th, 2023 during the MCAA's Midyear Meeting, the Mason Contractors Association of America will induct four individuals into the Masonry Hall of Fame Presented By SOLA. 
The Masonry Hall of Fame was created to recognize and award those individuals who have dedicated their lives to the masonry industry. Each year, nominations are accepted to recognize individuals who have been a part of the masonry industry for 25 years or more and have had a major impact on the trade.
All inductees are nominated by their peers and carefully reviewed by a panel of judges. Nominees must receive two-thirds of the eligible votes in order to be accepted into the Hall of Fame. 
The 2023 Hall of Fame Inductees are Calvin Brodie, Stephen Getz, Daniel L. Hiltebeitel, and Bill McConnell.
---
About the Author
Isa Stein is the Multimedia Production Coordinator at the Mason Contractors Association of America (MCAA).
Related Articles