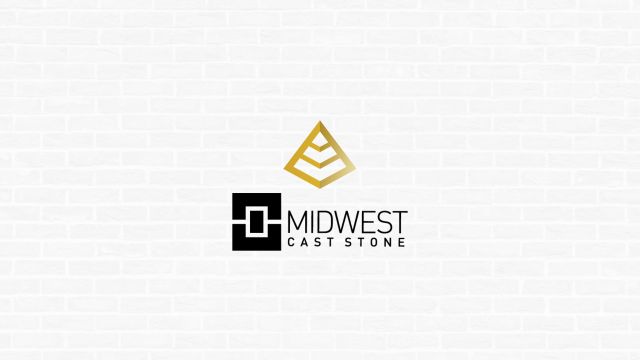 June 27, 2023 12:37 PM CDT
Midwest Cast Stone Goes For The Gold Level In The MCAA's Masonry Alliance Program
The New, Limited Program Will Offer Unprecedented Supplier Immersion To The $33 Billion Industry
By Dan Kamys
Midwest Cast Stone, an experienced provider of custom architectural cast stone, will join the Masonry Alliance Program's Gold Tier level. Through this commitment, Midwest Cast Stone will be among the 70 companies to receive exclusive access to the $33 billion masonry industry.
"All of us at Midwest Cast Stone are excited for this opportunity to further partner with the MCAA in 2024. And we truly mean partner," said Sarah Mathews, Midwest Cast Stone President and Owner. "My team and I can't think of a better way to serve our primary customers, the masons who install our cast stone at the jobsite, than to strengthen our bond with the MCAA and its members. The camaraderie and best practices-sharing the MCAA collectively creates and fosters among its members are key partner qualities we at Midwest Cast Stone choose to support with our pocketbook and our time. In addition to making today's Masonry Alliance Program financial commitment, we also renew our pledge to serve as a resource for any MCAA member's cast stone-related questions and to participate fully at the Annual and Midyear Meetings, the Auction, and on MCAA committees. Game on!"

Beginning in 2024, the Masonry Alliance Program will replace the current MCAA Strategic and Corporate Partnership Program. Items such as event attendance and sponsorship, advertising in MASONRY Magazine, and access to mason contractors will no longer be available outside of the MAP. There will be 70 spots available broken into four tiers: Cornerstone, Platinum, Gold, and Silver. Once tiers have filled, no new additional spots will be added.

"Midwest Cast Stone provided the MCAA Annual Online Auction one of its highest-valued items in the event's history. We are grateful for the donation, and sincerely look forward to developing our relationship further in the 2024 Masonry Alliance Program. It's great to have them come into the program at the Gold level," said Todd Fredrick, MCAA Director of Development.
Any interested company now has the opportunity to verbally secure a spot in the 2024 Alliance Program. For more information on the Masonry Alliance Program, please visit www.masonryalliances.com or reach out to Todd Fredrick at tfredrick@masoncontractors.org / 800.536.2225.
About Midwest Cast Stone: In continuous business since 1989, Midwest Cast Stone of Kansas, Inc. (Midwest Cast Stone or MCS) manufactures and supplies highest quality custom architectural cast stone to local, regional, and national customers from its central U.S. location in Kansas City. Midwest Cast Stone's highly experienced in-house team collaborates with architects, builders, masons, and owners to bring their artistic cast stone visions to life on "delegated design" or "design build" Commercial, Residential, Renovation, and Hardscape projects in over 35 states. Midwest Cast Stone unconditionally guarantees all cast stone manufactured under contract meets or exceeds industry specification 047200, ASTM C1364, and TMS § 504.
Midwest Cast Stone is the only cast stone manufacturer certified by the Cast Stone Institute© (CSI) that also qualifies both as a WBE (certified by WBENC) for commercial supplier diversity quota-fulfilling contract consideration and as a WOSB (certified by WBENC and the U.S. SBA) for government contract set-aside consideration. A MCS customer may leverage Midwest Cast Stone's WBE and WOSB certifications to its advantage when two conditions are met: MCS's cast stone bid is part of the customer's overall bid package to a General Contractor and MCS's product is used in fulfillment of the awarded contract.

For more information, please visit the Midwest Cast Stone website at www.MidwestCastStone.com.

About Mason Contractors Association of America: The Mason Contractors Association of America (MCAA) is the national trade association representing mason contractors in the $33 billion industry. The MCAA is committed to preserving and promoting the trade by providing continuing education, advocating fair codes and standards, fostering a safe work environment, recruiting future manpower and marketing the benefits of masonry materials.
---
About the Author
Dan Kamys is the Editorial Director of MASONRY Publications.
Related Articles