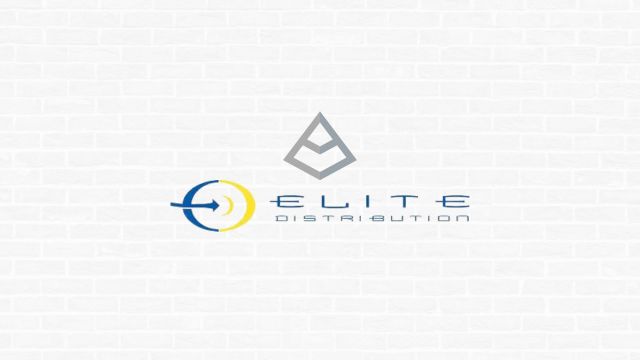 June 19, 2023 8:00 AM CDT
Elite Distribution Enters The Masonry Alliance Program At Silver Level
The Masonry Alliance Program Gives Exclusive Access To Industry Immersion
By Isa Stein
The MCAA is excited to announce that Elite Distribution, an industry-trusted supplier to many across the U.S., will join the Masonry Alliance Program at the Silver Tier. As a continuing supporter, Elite Distribution is now one of 70 companies to receive exclusive access to the $33 billion masonry industry.
"The MCAA has been great to Elite Distribution for the past 13 years. We are excited to take the next step in supporting the industry by joining the Masonry Alliance Program with fellow Silver companies like Glen-Gery, Construction Robotics, Norton Clipper, and FRACO," said Shawn Nelson, President at Elite Distribution.
The current MCAA Strategic and Corporate Partnerships will be phased out at the end of the year. Starting in 2024, the Masonry Alliance Program's four tiers will be the only way for active industry suppliers to be involved. Items like event attendance, sponsorships, advertising, and more will no longer be available ala carte outside of the program.
"Elite has attended our events and supported us for a while. Shawn has also been a great collaborator on content. We are truly honored to have him come into the Masonry Alliance Program, and look forward to a long future working together," said Todd Fredrick, MCAA Director of Development.
The Masonry Alliance Program's four tiers each have a cap on the number of companies who can participate. A total cap of 70 companies will not be expanded, and we will plan on creating a waiting list. For more information, please visit masonryalliances.com or call Todd Fredrick at 800.536.2225.
About Elite Distribution: Founded in Arizona in 2002 and built on Midwest Values. Elite Distribution is a trusted supplier to clients across the USA. Fast service, quality products, straight answers and solutions with below market pricing on the widest selection of diamond products in the industry.
About Mason Contractors Association of America: The Mason Contractors Association of America (MCAA) is the national trade association representing mason contractors in the $33 billion industry. The MCAA is committed to preserving and promoting the trade by providing continuing education, advocating fair codes and standards, fostering a safe work environment, recruiting future manpower and marketing the benefits of masonry materials.
---
About the Author
Isa Stein is the Multimedia Production Coordinator at the Mason Contractors Association of America (MCAA).
Related Articles