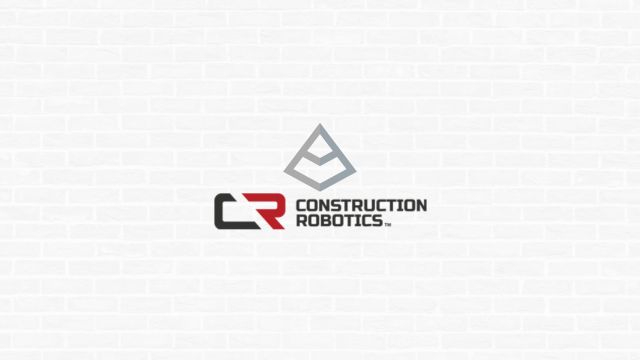 June 8, 2023 7:15 AM CDT
Construction Robotics Selects Silver In The Masonry Alliance Program
The MAP Will Limit And Redefine MCAA Relationships With Active Supplier Members
By Dan Kamys
The MCAA proudly welcomes Smart Lift Equipment innovator Construction Robotics to the Masonry Alliance Program at the Silver tier. Construction Robotics is now one of 70 companies to receive exclusive access to the $33 billion masonry industry.
"The masonry industry has always been a core focus at Construction Robotics and we value the partnerships we've had with the MCAA over the years as members, then Corporate Sponsors, and now through the Masonry Alliance Program. The MCAA has proven to be nothing less than an exceptional team of like-minded mason contractors, suppliers, and industry advocates focused on advancing the masonry industry and we're proud to be a part of this new program," said Matt Oklevitch, Marketing Director at Construction Robotics.

Starting in January, the Masonry Alliance Program takes the place of current MCAA Strategic and Corporate Partnerships. This new program, aimed at suppliers who want to be active and involved, will be the only way for companies to access mason contractors by attending events, sponsoring, advertising and more. Once the Program's Cornerstone, Platinum, Gold, and Silver tiers are occupied, there will not be any additional availability.
"Our relationship with Construction Robotics has been growing over the years. With their focus on increasing productivity and safety through the use of the technology, the Masonry Alliance Program was a natural fit for them to continue building their place as a technology thought leader," said Todd Fredrick, MCAA Director of Development.

Currently, MCAA Strategic and Corporate Partners have early access to details and verbal commitments until June 15th. For the second half of June, MCAA Supplier Members and MASONRY Magazine advertisers receive access to secure their spot. In July, any industry supplier may verbally reserve a place in the Masonry Alliance Program. A dedicated website with full information will be unveiled around June 15th.

About Construction Robotics: Construction Robotics (CR) is an industry leader in Smart-Lifting Technology and custom Automation for the construction industry. CR's core mission is to provide advanced, labor-saving solutions proven to reduce on-site injuries and increase productivity so masons can improve safety, enhance the effectiveness of every team member, and finish projects on time and on budget. Learn more at www.construction-robotics.com.

About Mason Contractors Association of America: The Mason Contractors Association of America (MCAA) is the national trade association representing mason contractors in the $33 billion industry. The MCAA is committed to preserving and promoting the trade by providing continuing education, advocating fair codes and standards, fostering a safe work environment, recruiting future manpower and marketing the benefits of masonry materials.
---
About the Author
Dan Kamys is the Editorial Director of MASONRY Publications.
Related Articles