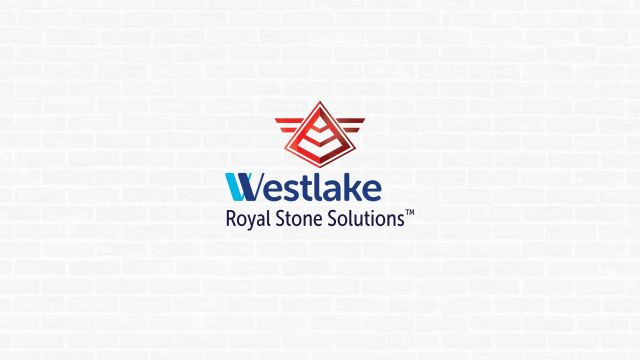 June 7, 2023 11:10 AM CDT
Westlake Royal Stone Solutions To Be Cornerstone Member Of Masonry Alliance Program
The New Program Overhauls Industry Immersion For Active Suppliers
By Dan Kamys
Westlake Royal Stone Solutions, the parent company of current Strategic Partner Cultured Stone and Corporate Partner Eldorado Stone, will be joining the MCAA Masonry Alliance Program at the top Cornerstone level. As a Cornerstone Alliance Member, this will give Westlake Royal Stone Solutions unparalleled access and exposure to the $33 billion masonry industry.

"We've spent the past two years working to build greater brand awareness and promote some of our mason-targeted initiatives as partners with the MCAA, and we've been impressed with the dedication of the entire MCAA team to maximizing our investment," said Sarah Lograsso, Director of Marketing and Product Design for Westlake Royal Stone Solutions. "As we look toward next year and beyond, we are thrilled to continue this partnership."
At the start of 2024, the current MCAA Strategic and Corporate Partnership Program will be replaced by the Masonry Alliance Program. In this new format, industry suppliers will receive comprehensive industry immersion that leverages all aspects of the MCAA's efforts. Items that provide access to mason contractors like advertising in MASONRY Magazine, attending MCAA events, sponsorship, and more will be limited to the 70 companies involved in the MAP. The cap of 70 suppliers in the Program is permanent. 
"Westlake Royal Stone Solutions is one of our newer partners, and genuinely understands how to use the unique mix of offerings that we provide. It's exciting for us to continue working together as we move into this new program," said Dan Kamys, MCAA Director of Content.
The Masonry Alliance Program is open for verbal commitments from current MCAA Strategic and Corporate Partners for the first half of June. Any spots left after this early access will become available to MCAA Supplier Members and MASONRY Magazine advertisers from June 15th onward. In July, Alliance Program availability opens to all industry suppliers.

About Westlake Royal Stone Solutions: Westlake Royal Stone Solutions encompasses an extensive portfolio of architectural stone veneer brands to meet the needs of any project level, style and lifestyle. Its product portfolio provides limitless design opportunities that suit a wide range of styles and budgets, making it easy to enhance a project's aesthetic using natural textures and authentic color palettes. For more information, including technical resources and information on all Westlake Royal Stone Solutions brands, visit www.elevatewithstone.com.

About Mason Contractors Association of America: The Mason Contractors Association of America (MCAA) is the national trade association representing mason contractors in the $33 billion industry. The MCAA is committed to preserving and promoting the trade by providing continuing education, advocating fair codes and standards, fostering a safe work environment, recruiting future manpower and marketing the benefits of masonry materials.
---
About the Author
Dan Kamys is the Editorial Director of MASONRY Publications.
Related Articles