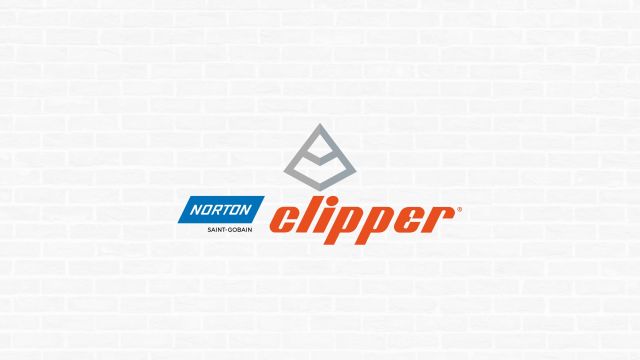 June 7, 2023 7:45 AM CDT
Norton Clipper To Become Silver Member Of The Masonry Alliance Program
2024 MCAA Initiative To Overhaul Strategic And Corporate Partnerships
By Dan Kamys
The MCAA is excited to welcome current Strategic Partner and leading equipment manufacturer, Norton Clipper, into the Silver level of the 2024 Masonry Alliance Program. Norton Clipper is now one of 70 companies to receive exclusive access to the $33 billion masonry industry.
"The new Masonry Alliance Program adds strength to our partnership built between Norton Clipper and MCAA. Involvement with the mason contractors who own and operate Norton Clipper products is key to building professional products that service the needs of all mason contractors. The limited membership helps identify the manufacturers who have a vested interest to strengthen the MCAA," said Freddie Montalvo, National Account Manager for Norton Clipper.
The Masonry Alliance Program will replace the Strategic and Corporate Partnership Program at the start of the new year. This new program, aimed at suppliers who want to be active and involved, will be the only way for companies to do things like attend events, sponsor, and advertise. Once the Program's Cornerstone, Platinum, Gold, and Silver tiers are occupied, there will not be any additional availability.
"Norton Clipper has been a Strategic Partner for a number of years. We look forward to seeing what the additional advertising exposure through the Masonry Alliance Program will do for them," said Todd Fredrick, MCAA Director of Development.
Currently, MCAA Strategic and Corporate Partners have early access to details and verbal commitments until June 15th. For the second half of June, MCAA Supplier Members and MASONRY Magazine advertisers receive access to secure their spot. In July, any industry supplier may verbally reserve a place in the Masonry Alliance Program. A dedicated website with full information will be unveiled around June 15th.
About Norton Clipper: Norton Clipper offers powerful, precise, user-friendly solutions, which enable customers to cut, grind, drill and finish all materials even in the most complex and challenging applications. By working closely with end-users and construction expert partners, Norton Clipper designs and provides customized solutions to secure the best option for performance, cost, and safety.
About Mason Contractors Association of America: The Mason Contractors Association of America (MCAA) is the national trade association representing mason contractors in the $33 billion industry. The MCAA is committed to preserving and promoting the trade by providing continuing education, advocating fair codes and standards, fostering a safe work environment, recruiting future manpower and marketing the benefits of masonry materials.
---
About the Author
Dan Kamys is the Editorial Director of MASONRY Publications.
Related Articles