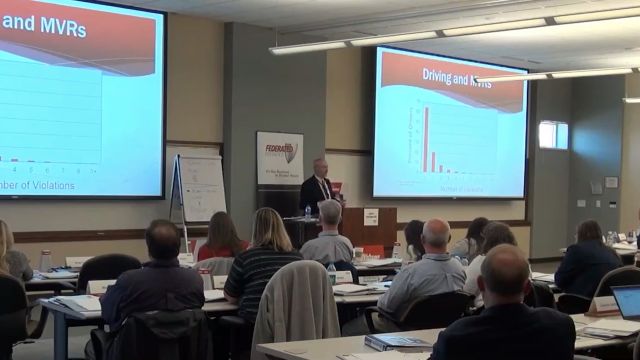 February 14, 2023 8:09 AM CST
Attend The Federated Insurance Contractor Risk Management Academy
Event Is April 25-27, MCAA Offering Two $500 Travel Reimbursements
By Dan Kamys
PLEASE EMAIL TODD FREDRICK (TFREDRICK@MASONCONTRACTORS.ORG) AT THE MCAA TO CLAIM ONE OF TWO $500 TRAVEL REIMBURSEMENTS (FIRST COME, FIRST SERVED)*
CLICK HERE TO REGISTER FOR THE CONFERENCE
MCAA Strategic Partner Federated Insurance, a national insurance and risk management organization that serves the property, casualty, and life insurance needs of clients in select industries, invites all members of our organization to its Risk Management Academy at the corporate headquarters in Owatonna, Minnesota. The event will be held from April 25-27. The event is open to all MCAA Members, whether or not they are a Federated customer.
This seminar's objective is to help risk managers learn the exposures specific to the masonry industry, connect with peers from across the country and apply these best practices within each business.
Key agenda items include:
mySHIELD®
Cyber Risk Management
Selection Risks and Pitfalls
Underwriting Your Business
Family and Business Succession Planning
Claims Management
Employment Practices Risk Management
Managing Your Workers Compensation
Risk Managing Your Drivers
* $500 Travel Reimbursements can be claimed once attendance is confirmed and completed.
---
About the Author
Dan Kamys is the Editorial Director of MASONRY Publications.
Related Articles