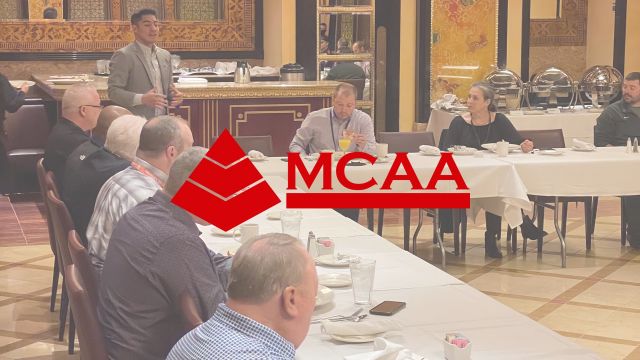 November 7, 2022 8:00 AM CST
Zeb Hering Presenting At MCAA Contractor Lunch
Monday, Jan 16th 11:30 AM
The MCAA Contractor Lunch at World of Concrete is scheduled for Monday, January 16th, at 11:30 AM - 1:30 PM in the Resorts World Lotus 9 and 10. At this lunch, contractors have the opportunity to dine, network, and hear from Zeb Hering on going from low-bid contractor to preferred mason in a digital world. Learn more about this event below and on our convention website.
Going From Low-Bid Contractor To Preferred Mason In A Digital World

Business Development Positions Value Proposition For Your Company
Presenter: Zeb Hering, VP of Business Development, Brazos Masonry
Customer value has been a key focus of relationship marketing for decades. Many contractors have used it to help move from being awarded work as low-bidder to becoming a pre-selected preferred contractor. However, the increasing move to a digital work site has deeply changed the customers behavior, needs and expectations. Learn how a business development position can help bridge the digital gap and help you become a preferred contractor.
---
About the Author
The Mason Contractors Association of America (MCAA) is the national trade association representing mason contractors. The MCAA is committed to preserving and promoting the masonry industry by providing continuing education, advocating fair codes and standards, fostering a safe work environment, recruiting future manpower, and marketing the benefits of masonry materials.
Related Articles