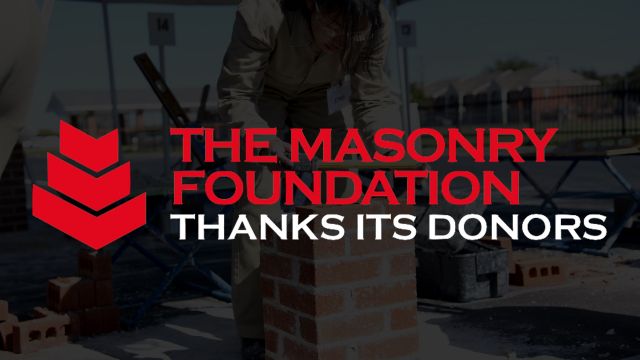 September 13, 2022 8:00 AM CDT
The Masonry Foundation Surpasses Initial Goal of $5 Million
Investing In The Future Of The Industry
The MCAA is excited to announce that The Masonry Foundation has surpassed its initial goal of $5 million in pledges. In 2022, The Masonry Foundation awarded $100,000 through eight grants. Since the inception, the foundation has invested over $600,000 in the industry.
If you would like to take a look at more information on The Masonry Foundation, please read our previous cover story here. The Masonry Foundation hopes to continue to build our corpus which will fund investments in our industry well into the future.  Thank you to all who have contributed to reinvesting in our industries future.   
---
About the Author
The Mason Contractors Association of America (MCAA) is the national trade association representing mason contractors. The MCAA is committed to preserving and promoting the masonry industry by providing continuing education, advocating fair codes and standards, fostering a safe work environment, recruiting future manpower, and marketing the benefits of masonry materials.
Related Articles