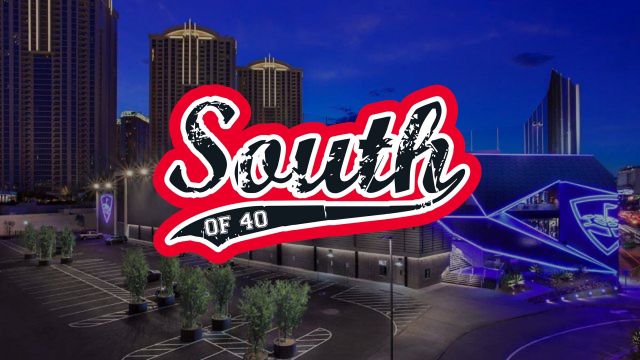 August 26, 2022 8:03 AM CDT
Registration Open: South of 40 at Topgolf
Event To Take Place January 16th, 2023 At Topgolf Las Vegas
By Dan Kamys
CLICK HERE TO DOWNLOAD AND COMPLETE THE SPONSORSHIP FORM
Registration is now open! When registering for World of Concrete, make sure to register for South of 40 at Topgolf through the MCAA events. Please register for all MCAA events that you plan to attend in Vegas. Given the interest in our sponsorships, we do imagine that tickets will go quickly as well.
The MCAA's South of 40 Committee has put together the biggest event ever, and it's set to take place on Monday, January 16th, 2023 from 6-9 PM at Topgolf Las Vegas. We have rented out nearly half of a floor, and are going all out for this event. Whether you're a golfer or not, this event will be a great opportunity to network and have fun with the masonry industry's best and brightest.
New to the South of 40 Party this year are the following:
Full Texas-Style BBQ Dinner
Three-Hour Premium Bar
Customizable Dessert Station Including Injectable Donuts
Additionally, there are several new, high-impact sponsorship opportunities to get your name out there and help support the industry. They include:
Branded Hawaiian Shirt Sponsorship ($6,000) -- DRP Masonry, WBF Construction

Raffle Prize Bay + Wine Tumbler Sponsorship ($5,500)

-- Brick Industry Association (BIA)
Performance Cap Sponsorship ($4,500) -- SPEC MIX
VIP Competition Bay Sponsorship ($4,000) -- PROSOCO
Custom-Designed Crazy Socks Sponsorship ($3,500) --Amerimix
Bar Sponsorship ($3,500) -- EZG Manufacturing
Dessert Sponsorship ($2,000) -- 3 Promise Labor Services
Welcome Bag Sponsorship ($4,000) -- Trimble, Inc.
Food Sponsorship ($3,500) -- AVAILABLE
Branded Bay Sponsorship ($1,000) -- 10 8 AVAILABLE, Federated Insurance, Brazos Masonry
There is 1 MAJOR SPONSORSHIP left: Food Sponsorship. These sponsorships give you the opportunity to showcase your company name to the industry at our largest networking event yet. We look forward to seeing you there!
About The MCAA's South of 40 Committee
The mission of the South of 40 Committee is to provide members the opportunity to learn, to become more involved, and introduce a youthful voice into the masonry industry. We will accomplish this by fostering lasting relationships, encouraging new ideas, and educating the leaders of tomorrow with the objective of increasing the masonry market share and ensuring our industry is as solid as the products we promote.
---
About the Author
Dan Kamys is the Editorial Director of MASONRY Publications.
Related Articles