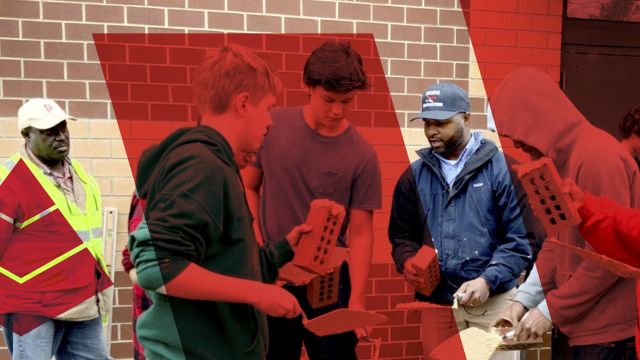 July 18, 2022 8:53 AM CDT
Announcing The New Instructor Membership + Committee
FOR MORE INFORMATION OR TO JOIN THE COMMITTEE, PLEASE EMAIL JEFF AT JEFFB@MASONCONTRACTORS.ORG
PLEASE CLICK HERE TO DOWNLOAD AND COMPLETE THE MCAA MASONRY INSTRUCTOR MEMBERSHIP FORM
The MCAA is excited to announce some changes to our masonry instructor membership. We continue to work with the National Masonry Instructors Association (NMIA) to bring the organization under the MCAA umbrella. We intend to preserve the legacy and impact that NMIA has had for over three decades, and build upon that history through some new initiatives. We are creating a new Instructor Group under a new Instructor Committee within the MCAA.
Membership Changes: In the past, dues for both groups have been $75 for the year, and we are lowering the dues amount to $50 per year for the new MCAA membership. This will aid the MCAA in devoting more resources, including a planned full-time staff member, to manage our efforts in support of the vital work of masonry instructors around the country. We will be offering specific, tailored content for our Masonry Instructor Members including weekly webinars just for this group. We will also be launching a regular newsletter for this audience to likely coincide with the start of the 2022-2023 school year.
MCAA Instructor Committee: As part of this new effort by the MCAA, we will look to the newly-forming Instructor Committee to help us develop and implement additional programs and goals for this set of members. We strongly encourage all stakeholders within the masonry education community to participate, as this meeting is going to set the initial course for our work.
For more information, please feel free to reach out to the MCAA office at 800.536.2225 or by emailing Jeff Buczkiewicz at jeffb@masoncontractors.org.
---
About the Author
The Mason Contractors Association of America (MCAA) is the national trade association representing mason contractors. The MCAA is committed to preserving and promoting the masonry industry by providing continuing education, advocating fair codes and standards, fostering a safe work environment, recruiting future manpower, and marketing the benefits of masonry materials.
Related Articles