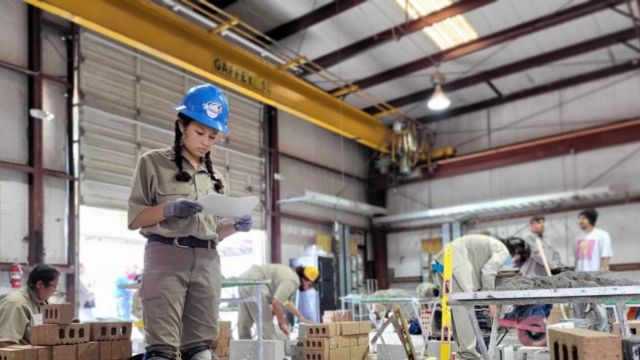 June 22, 2022 8:00 AM CDT
Masonry Foundation Grant Applications Are Now Open
By Dan Kamys
CLICK HERE TO LEARN MORE ABOUT THE MASONRY FOUNDATION
CLICK HERE TO SUBMIT A 2022 GRANT APPLICATION
The Masonry Foundation, a 501(c)(3) organization designed to help support projects that benefit the masonry industry, has opened grant applications for 2022. In 2021, The Masonry Foundation awarded $90,000 through five grants.
The Foundation looks for grants that are nationally-focused and will provide the greatest impact on the masonry industry as a whole. To see some examples of previously-funded grant requests, please visit The Masonry Foundation website. 
In addition to the website, we would strongly encourage you to read a recent MASONRY Magazine cover story which discusses the inception, intent, and impact of the organization. 
The submission process will remain open until July 15, 2022. We look forward to supporting the selected programs in our effort to keep masonry strong. 
---
About the Author
Dan Kamys is the Editorial Director of MASONRY Publications.
Related Articles