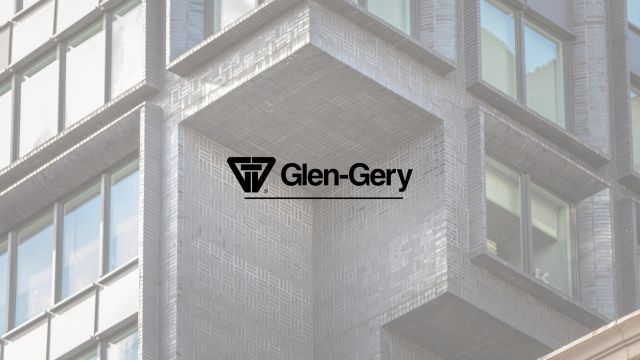 April 25, 2022 8:38 AM CDT
Glen-Gery Is The Newest MCAA Corporate Partner
By Dan Kamys
The Mason Contractors Association of America is thrilled to welcome leading material supplier Glen-Gery as its newest Corporate Partner. Glen-Gery is now a part of the $28 billion masonry industry's largest promotional effort.
"We have had a great dialogue with Glen-Gery for the past couple of years, and it's great that we've been able to figure out a way for us to work together more formally. We're looking forward to their presence and sponsorship at our Midyear Meeting in addition to their Corporate Partnership," said Jeff Buczkiewicz, MCAA President and CEO.

As a Corporate Partner, Glen-Gery will receive hundreds of thousands of impressions across the MCAA's wide range of trade-related initiatives. This will be augmented by a premiere role at the MCAA Midyear Meeting in mid-August, sole sponsor of the new Chairman's After-Hours Party on Sunday evening.

"We are privileged to partner with a great organization dedicated to the growth of the industry," said Mark Ellenor, president, Brickworks North America. "The MCAA shares our vision for preserving and promoting the use of masonry in architecture as well as training and supporting the next generation of masons."

About Glen-Gery: Glen-Gery Corporation, part of Brickworks Limited of Australia, is a premier brick and stone manufacturer offering the most diverse product portfolio of more than 600 brick and stone products. For more than a century, Glen-Gery has provided high quality building products that meet both innovative design challenges and demanding construction specifications. Through technology advancements and product innovations, Glen-Gery delivers a premium product line that caters to the high-style needs of today's architects, designers, and homeowners. Founded in 1890, Glen-Gery is headquartered in Wyomissing, PA. For more information, please visit glengery.com.
About Mason Contractors Association of America: The Mason Contractors Association of America (MCAA) is the national trade association representing mason contractors. The MCAA is committed to preserving and promoting the masonry industry by providing continuing education, advocating fair codes and standards, fostering a safe work environment, recruiting future manpower and marketing the benefits of masonry materials.
About MASONRY Media: Since 1961, MASONRY has served as the premier resource for mason contractors and the architecture/design communities to stay up to date on news, technology and advocacy within the industry. The magazines, MASONRY and MASONRY DESIGN, have evolved into a modern, multi-channel information sources and advocates within the industry.
---
About the Author
Dan Kamys is the Editorial Director of MASONRY Publications.
Related Articles