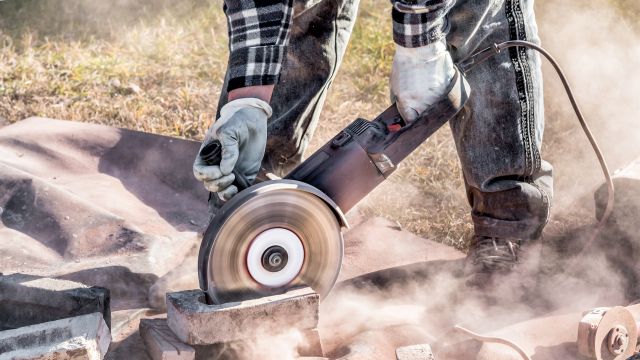 December 16, 2019 9:45 AM CST
New Data on OSHA Enforcement of Silica Exposure Standard
Mason Contractors Are The Highest-Cited Group
By Dan Kamys
It's been over two years since OSHA issued its final rule on respirable crystalline silica exposure. It still remains one of the most significant health standards issued by the Agency, and continues to influence construction. New data suggests that mason contractors, as predicted, are at the highest risk of being cited. 
Mason contractors made up 1/3rd of all citations that occurred from October 2018 to September 2019*. Structure Contractors and Commercial and Institutional Building Construction were the second and third most-cited groups for the same time period. That means 2/3rds of all citations went to just those three groups.
For companies who identify as Mason Contractors, the Silica Standard is the #2 specific citation behind Fall Protection. The average fine is $1,590 with nearly $735,000 in citations occurring from October 2018 to September 2019. Though the fine is relatively small, companies can be repeatedly cited, and on future visits OSHA will want to see an action plan.
In 2018, just five states made up 58% of citations: Michigan, New York, Texas, Pennsylvania, and Georgia. 
The MCAA has proactively approached ensuring that mason contractors are compliant with the Silica Standard, and the cost of compliance is far less than the average fine. Our Silica Train-The-Trainer program ensures compliance and is valid for two years. We offer online renewal programs so you can make sure your company stays up to date. 
For more information on Silica Standard compliance, click here.
Photo: EleSi
---
About the Author
Dan Kamys is the Editorial Director of MASONRY Publications.
Related Articles