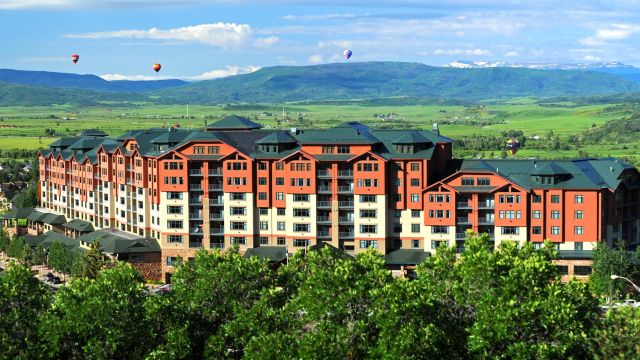 June 19, 2017 8:00 AM CDT
2017 MCAA Midyear Meeting
Join the MCAA in Steamboat Springs this August
By Mike Sutter
The MCAA's Midyear Meeting at the beautiful Steamboat Grand in Steamboat Springs, Colo. will be held Aug. 28–30, 2017.

We have a lot of activities planned that will give you a taste of everything Steamboat has to offer. From golf in the lush, green landscape to ziplining with breathtaking views of the mountainous and valley terrain, we will offer it all. You can go to the resort's website, www.steamboatgrand.com, and look at all of their amenities, not to mention numerous restaurants and shops in town.

If you have never attended a Midyear event before, I urge you to give it a try. It is at our Midyear Meeting that we set the agenda for our committees for the coming year. Be sure to attend these meetings to learn where your MCAA committees are headed. Unlike the convention in Vegas where we are all too busy to really have an in-depth conversation, the Midyear Meeting is much more relaxed and intimate. This is where all the networking takes place. Strike up a conversation with another mason contractor or a supplier who is not in your market, and you can share ideas that work and those that haven't worked so well. I can't begin to tell you the benefits I have received by sharing ideas with other contractors. This is where long-lasting friendships are born every year. Registration is available online, so please take advantage of this awesome event.

My wife Colleen and I look forward to seeing you this August in Steamboat Springs!
---
About the Author
Mike Sutter is the CEO of Sutter Masonry, Inc. He has served as an officer on the Executive Board and the Region G Vice President for the Mason Contractors Association of America.
Related Articles