June 24, 2012 8:00 AM CDT
Building Restoration Specialties founder receives award
Rhonda Maas honored as 2012 State Honor Award winner
By Bart Baker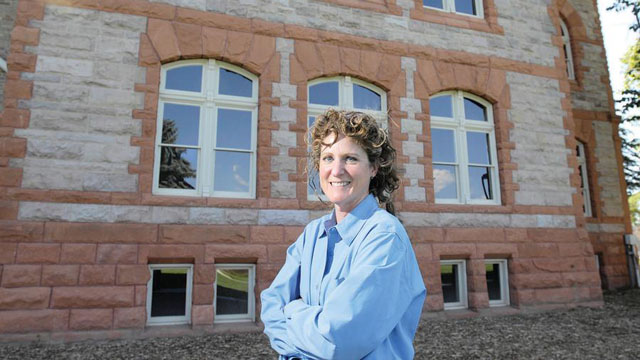 Colorado Preservation, Inc. has selected Rhonda Maas, founder and president of Denver-based Building Restoration Specialties, Inc. (BRS) as one if its 2012 State Honor Award winners.
The State Honor Awards annually recognize the efforts of individuals, organizations, public agencies and businesses whose work demonstrates excellence in historic preservation. Accomplishments are recognized in the areas of preservation, philanthropy, rehabilitation, stewardship, and promotion and preservation leadership. Each year, the organization bestows multiple awards, with past winners to include the Great Sand Dunes National Park and Preserve, the Colorado Chautauqua Association and Charles Brantigan, creator of the Lafayette Street Historic District.
Maas, a tireless advocate for historic preservation, is proud to be receiving the award. "In the world of historic restoration and preservation, no two jobs are alike," states Maas. "We take pride in effectively dealing with any issue presented, whether it be materials that are unavailable, jobs that have been done incorrectly in the past or challenges presented by weather. In the end, the most important thing is to do quality work and remain historically accurate."
The award was presented to Maas on May 22, 2012 at the 22nd Annual Dana Crawford Award Celebration.
---
About the Author
Bart Baker is the Project Manager for Building Restoration Specialties, Inc. in Denver, Colo.
Related Articles