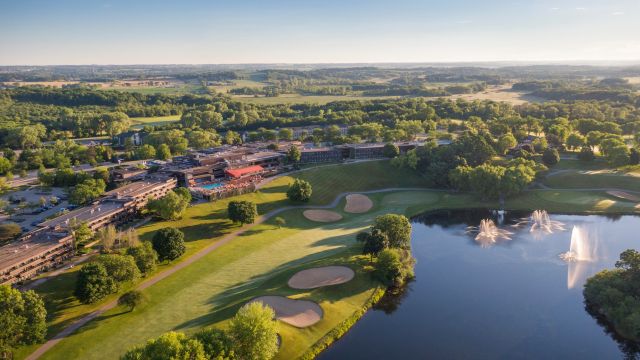 March 15, 2022 8:36 AM CDT
2022 LAKE GENEVA MIDYEAR MEETING REGISTRATION IS OPEN
Please Register As Soon As Possible
By Dan Kamys
CLICK HERE TO LEARN MORE ABOUT THE MCAA MIDYEAR MEETING
MCAA Note: Please register as soon as possible, as any auxiliary hotels will require a short drive to the host property. It is highly unlikely we will be able to secure additional hotel rooms at the Grand Geneva. All off-property bookings will likely be handled with those respective hotels, and not through MCAA registration channels. 
We are pleased to announce that registration for our 2022 MCAA Midyear Meeting is now open. The meeting is set to take place from August 14-18 in Lake Geneva, WI. Whether this is your first Midyear Meeting or your tenth, we expect to have a great time reconnecting and getting some business done.
The attendee-favorite of Speed Dating will return on Tuesday morning, and the 13 companies who are participating are excited to dialogue with contractors. All attendees will receive access to our new event, the Sunset Dinner Cruise brought to you by sponsors 3 Promise Labor Services, CrewTracks, and Cultured Stone. Like last year, attendees can look forward to the Masonry Hall of Fame Presented By SOLA where the newest set of industry leaders will receive their awards. We look forward to seeing you there!
CLICK HERE TO LEARN MORE ABOUT THE MCAA MIDYEAR MEETING
---
About the Author
Dan Kamys is the Editorial Director of MASONRY Publications.
Related Articles