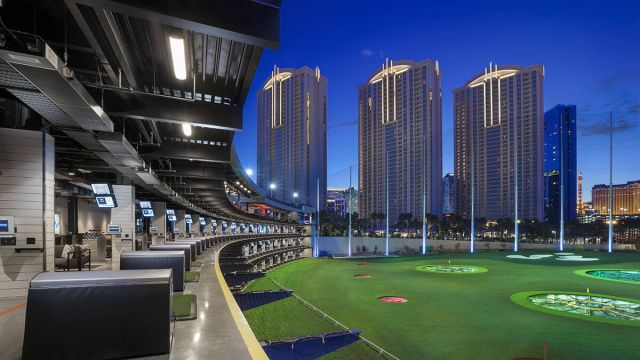 January 11, 2023 8:02 AM CST
EXPANDED: South of 40 Party During World of Concrete Grows To Record Levels
The MCAA's Fundraiser For The PEC To Take Over Entire First Floor Of Venue
By Dan Kamys
TICKET AVAILABILITY: Please try to purchase tickets in advance of the event. Tickets will be sold at the door, but we anticipate there could be a long line for day-of purchases. MCAA Member tickets are $175 and Non-Member tickets are $350. Please call the MCAA at 800.536.2225 or email Todd Fredrick at tfredrick@masoncontractors.org to purchase tickets. 
TICKET HOLDERS: Your entry barcode will be emailed to you prior to the event. Please make sure to bring this barcode with you (either printed or on your phone). Due to the record-setting attendance, we will have an Express Entry line and a Standard Entry line. Bringing your barcode will be the quickest way to be checked in for and enter the party. This barcode will be an MCAA event barcode only.
The MCAA is thrilled to announce that we have booked the entire first floor of Topgolf Las Vegas, bringing our total number of available bays to 33. This event, on Monday, January 16th from 6:00 — 9:00 PM is set to break records, and all funds will go to support the MCAA's Political Education Fund. The MAC PEC helps fund MCAA's lobbying efforts and allows us to be front and center on national issues affecting you and your company.
The three-hour event will feature an open bar, full barbecue dinner, and a customizable dessert station. Golf, competitions, and raffles will also be part of the event. The first 200 ticket holders to arrive at the event will also receive a swag bag filled with items from several of our sponsors. 
We would like to thank our generous sponsors, and look forward to seeing you Monday evening! 
Beverage Sponsor: EZG Manufacturing
Food Sponsor: 3 Promise Labor Services
Dessert Sponsor: Malta Dynamics
Welcome Bag: Trimble
Hat Sponsor: SPEC MIX
VIP Competition Bay: PROSOCO
Hawaiian Shirt: DRP Masonry and WBF Construction
Water Bottle: Xtreme Manufacturing
Crazy Socks: Amerimix
Raffle Bay: NCMA
Raffle Bay: BIA
Raffle Bay: Federated Insurance
Bay Sponsor: Brazos Masonry, Inc.
Table Sponsors: Ollier Masonry, Cantarella & Son, B & D Concrete & Masonry, Brazos Masonry, Inc., Huntley Brothers Company, Inc., Elite Distribution, Restore Masonry LLC, Fernandes Masonry, Inc., Hill Masonry, J. Construction Masonry
---
About the Author
Dan Kamys is the Editorial Director of MASONRY Publications.
Related Articles