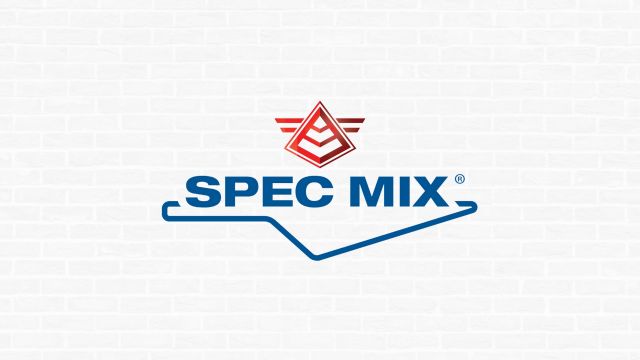 June 8, 2023 11:54 AM CDT
SPEC MIX Lands Premier Cornerstone Spot In Masonry Alliance Program
The New Program For Active Industry Suppliers Replaces Current Strategic And Corporate Sponsorships
By Dan Kamys
SPEC MIX, producer of high quality, factory-made preblended mortars and grouts, will be joining the Mason Contractors Association of America's 2024 Masonry Alliance Program (MAP) at the highest Cornerstone Level. The MCAA's new program is designed to simplify budgeting while amplifying masonry industry immersion for active suppliers. It will replace current MCAA Strategic and Corporate Partnerships as an avenue for active supplier members to get involved. 
"SPEC MIX has always relied on the MCAA to drive the masonry industry forward. The MCAA positions the industry for growth and allows masonry to compete for market share. Through its various channels of communication and dissemination of information, it allows industry stakeholders to unite and work toward common goals. From product innovation and efficiency to trends and services for increased safety, the MCAA provides contractors and producers the opportunities to share knowledge. We're proud to evolve our Strategic Partnership into the top Cornerstone Level of the Masonry Alliance Program! It's a far more efficient, impactful way for SPEC MIX to connect with our masonry-minded friends and customers," said Brian Carney, Vice President of SPEC MIX.
The MAP kicks off with billing and benefits in 2024. It will serve as the only way for active companies to be truly involved in what the Association does. Items like event attendance, sponsorships, MASONRY Magazine advertising, industry research, and more will not be available to any company outside of the 70 included in the MAP. Once the four tiers (Cornerstone, Platinum, Gold, and Silver) are filled, no additional spots will be created. 

"SPEC MIX is already a completely immersed supplier leading the masonry industry. By moving into the Masonry Alliance Program at the top Cornerstone level, it's a sign of confidence that they continue to believe in the MCAA's evolution and our mission. We are honored to have them among the program's 70 companies," said Dan Kamys, MCAA Director of Content. 

Until June 15th, current MCAA Partners have early access to program details and verbal commitments to the program. After June 15th, a dedicated website with full details will launch and any remaining spots will be made available to a larger group of industry providers and manufacturers.

About SPEC MIX: SPEC MIX is your national source for high quality, factory produced mortars and grouts that are preblended for the construction industry. SPEC MIX products are precisely engineered to meet ASTM and building code requirements. Projects designed for the installation of brick, CMU, stone, stucco or building repair and restoration, SPEC MIX offers a full line of products packaged in 80 & 3,000-pound bags produced with state-of-the-art batching equipment to ensure quality and consistency from start to finish. For optimal jobsite efficiency, safety, and productivity, we provide contractors with numerous silo material mixing systems that maximize a contractor's cost savings, safety and profitability. For more information, visit www.specmix.com.

About Mason Contractors Association of America: About Mason Contractors Association of America: The Mason Contractors Association of America (MCAA) is the national trade association representing mason contractors in the $33 billion industry. The MCAA is committed to preserving and promoting the trade by providing continuing education, advocating fair codes and standards, fostering a safe work environment, recruiting future manpower and marketing the benefits of masonry materials.

---
About the Author
Dan Kamys is the Editorial Director of MASONRY Publications.
Related Articles