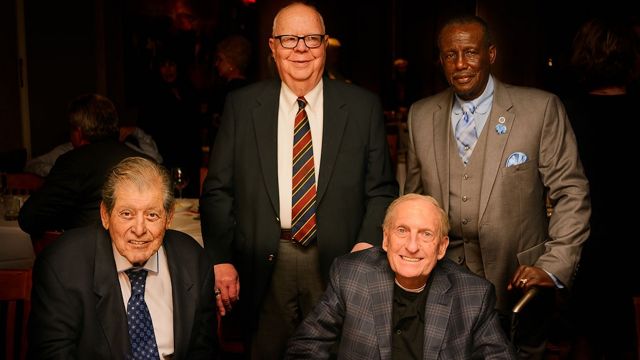 July 7, 2022 8:07 AM CDT
Remembering Richard "Dick" Lauber
Lauber Joined The Masonry Hall Of Fame In 2017
The masonry community is mourning the loss of Masonry Hall of Fame Inductee Richard "Dick" Lauber, who passed away on June 18, 2022. For over six decades, Dick was integral in growing J&E Duff, Inc. and helping further the interests of the masonry industry.
Dick received the prestigious honor of being inducted into the Masonry Hall of Fame in 2017, and his plaque read the following:
Joined J. & E. Duff, Inc. in 1959. Trustee on the Pension, Annuity, and Health and Welfare Funds for more than 30 years. Participated in Bricklayer's "The Joint Board" as an arbitrator since 1988. Active in MCA of Greater Chicago for 40 years, including serving as President for 21 years. MCAA Region D Vice President for six years. Served as President of MCA of DuPage for three years. Named Industry Leader of the Year (2000). Instrumental in establishing the District Council Training Center (2002). Awarded C. DeWitt Brown Leadman Award (2004). Merged the Health and Welfare Funds (2010). Pushed for and oversaw the Bricklayer Pension Fund merger (2015). Board of Directors for IMI and ICE. Masonry Advisory Council board member for more than 25 years.
---
About the Author
The Mason Contractors Association of America (MCAA) is the national trade association representing mason contractors. The MCAA is committed to preserving and promoting the masonry industry by providing continuing education, advocating fair codes and standards, fostering a safe work environment, recruiting future manpower, and marketing the benefits of masonry materials.
Related Articles