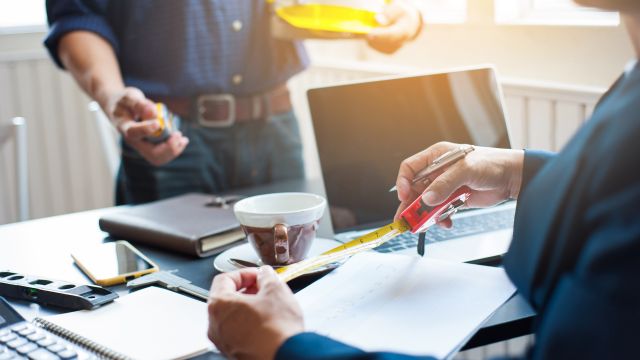 January 3, 2022 12:00 AM CST
Translation: TODOS A BORDO
Esta publicación recientemente incluyó un artículo sobre la inducción de personal. La frase inducción de personal es relativamente nueva. La primera vez que la escuché hace un par de años, pensé que era simplemente otra forma de describir el proceso de contratación. Después de hacer una breve búsqueda de palabras, me di cuenta que describe una parte del proceso de contratación.
Todavía no estoy convencido con la idea de que es parte del proceso de contratación de nuevos empleados. Me imagino que algún director de Recursos Humanos acuñó el término para hacer que su trabajo sonara como una posición más importante.
De mis primeros recuerdos del proceso de contratación era cuando un empleado nuevo llenaba una forma W2 y entraba a la nómina. Ese era el proceso hace más de 50 años cuando comenzamos nuestra empresa. Mientras la empresa era pequeña, ese proceso estaba bien. Pero conforme la empresa crecía, nos dimos cuenta que mucha gente podría ser nueva en los sitios de construcción o provenientes de construcción residencial, con un concepto de seguridad y rendimiento diferentes.
Por lo tanto, se agregaron reglas generales de seguridad para ser leídas y firmadas por el nuevo empleado para comprobar que se les informó sobre las reglas básicas. Después pasó a ser una política completa de seguridad y tiempo para asegurarse de que hayan sido comprendidas. Nos gustaría contratar gente que viene a trabajar completamente capacitada y con conocimientos de todos los aspectos de nuestra industria. Eso solo se puede esperar en un mundo perfecto. Así que, a lo largo del camino comenzamos a darnos cuenta que tendríamos que capacitar y volver a capacitar regularmente a nuestros empleados para mejorar sus habilidades de vida y habilidades laborales.
También comenzamos a ver más litigación en cada aspecto de nuestro negocio. Desde que se aprobó OSHA en 1970, cada faceta de seguridad en nuestra industria, ha sido modificada o se le han agregado nuevas regulaciones. Los nuevos materiales, equipos, códigos y estándares también han tenido gran impacto en nuestra industria y todos los empleados también deben ser capacitados para esos cambios.
Hace 50 años, si se necesitaba un empleado nuevo y se tenía un candidato, ellos podían estar trabajando al día siguiente. Hoy uno se puede dar por bien servido si se completa el proceso de contratación y la prueba de drogas en un día. Pasamos mucho tiempo redactando tantas políticas y programas. Hace varios años, durante una reunión o revisión de proyecto con uno de nuestros superintendentes, me di cuenta que hay algo que es tan importante como las políticas y los programas de la empresa. Estábamos hablando sobre la dificultad de hacer que los empleados hagan las cosas de cierta manera y con cierta actitud. Le pregunté si él les explicaba los procesos y las técnicas para realizar el trabajo. Él dijo que siempre lo hacía pero que "ellos simplemente no entienden LA MANERA DE LA EMPRESA de hacer las cosas."
Fue ahí cuando me di cuenta. Teníamos una cultura de empresa. A lo largo de los años hemos desarrollado una actitud y ética para con el proyecto, los contratistas, subcontratistas, equipo de diseño, dueños, proveedores y aún más importante, nuestros empleados. Por un momento resultó que creíamos que todos estábamos en el mismo equipo para construir y que el proyecto es más importante que cualquiera de sus partes.
El edificio seguirá ahí cuando todos nosotros ya no estemos. Esto es lo que le dará a usted y a su empresa una buena reputación en el área. Usted quiere escuchar a la gente desear que usted hubiera podido trabajar en su proyecto o que otros profesionales lo busquen para pedir ayuda o un consejo.
Siempre hemos hablado de que una empresa tenga una cultura de seguridad o de calidad. Una de las claves para tener todas las políticas y los programas aceptados y funcionando al más alto nivel, es tener una FUERTE cultura de la empresa o como dirían los chicos del campo "hacer las cosas a nuestra manera"
Su proceso de inducción debe incluir la cultura de la empresa o su manera de hacer las cosas. Pero una vez que la naturaleza/cultura de la empresa ha sido inculcada en el empleado y se vuelve natural, entonces habrá creado al empleado más deseado y algunas veces más odiado por haber. El hombre de la empresa TODOS ABORDO
Levanten la línea y nos vemos a la vuelta a la esquina.
---
About the Author
Jerry Painter is the President of Painter Masonry, Inc. in Gainesville, Fla. He has served as the Technical Committee Chairman for the Mason Contractors Association of America.
Related Articles